Debtwire Discusses Financing Litigation in the Distressed Space with Bentham IMF and Morgan Lewis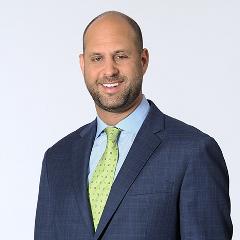 Bentham IMF's David Kerstein and Morgan Lewis' Ed Smith and James Moore recently participated in a podcast with Debtwire's legal analyst Richard Goldman to provide insights on financing litigation in the distressed space. The podcast featured discussion about the factors contributing to the growth of the litigation finance industry, how funding maximizes recoveries for bankrupt estates, and the fundamentals of litigation funding. The panel also addressed the criteria funders consider when evaluating investment opportunities, as well as arguments for and against requiring greater transparency about financing arrangements.
"One of the reasons that litigation financing has become increasingly sought out is because it really is a market-based solution to a market problem, with that market problem being how expensive litigation is these days and growing every day. Especially in the insolvency or bankruptcy context, you have often a lack of capital and the lack of means to properly pursue the full value of litigation assets. Funding can come in and fill that hole to allow clients to recover lost revenue or access capital for meritorious claims, to allow clients, lawyers and funders to risk share, to reduce budget uncertainty for in-house counsel and to really align the interests of clients, lawyers and the funders." said Dave Kerstein.
In addressing when funders typically invest in a bankruptcy matter, Richard Goldman commented, "The opportunities or windows for Bentham or another funder to come in really does span the lifetime of a chapter 11 case." Ed Smith added, "You can do this pre-petition, you can do this in the bankruptcy itself and then it looks like more of a 363 auction. The idea of doing it as part of a plan is very interesting because you can have exit financing as part of a plan, there's no reason you couldn't have litigation financing as part of a plan. And then, the cleanest way to do this in the bankruptcy context is a litigation trust because now you're dealing with the trustee, you can have exclusivity with the trustee at that point typically, and as David says, you might not even have to go back to the bankruptcy court, so it's like you're dealing with a claimant pre-petition when you're dealing with a litigation trust."
Visit our bankruptcy funding page to learn more about the opportunities that funding presents for bankruptcy estate representatives, litigation trustees and their counsel seeking to maximize the value of litigation claims in a bankruptcy estate or litigation trust for the benefit of creditors and other stakeholders.