Launching a Litigation Boutique Firm with Portfolio Funding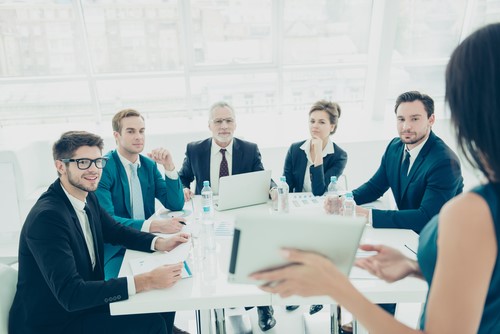 By: Eric Chenoweth, Investment Manager and Legal Counsel
For attorneys looking to launch their own firm, creating steady cash flow is often a primary concern. For a new firm, overhead costs start on day one — even if revenue does not. While there may potentially be profitable cases ahead, many new firms will face a classic startup issue of how to 'keep the lights on' until revenue starts to flow. This situation can leave a firm facing the critical decision of whether to take on smaller contingent or hourly fee work, or instead, focus on larger matters with the highest potential return.
Though the returns may be more immediate, taking on a higher volume of smaller, less lucrative work can distract the firm from its litigation goals. Partners may face a tug-of-war between spending time on matters that simply pay the bills versus more complex, potentially lucrative, cases. The tension is understandable. Without a revenue stream, partners may need to borrow money, forego draws, or dip into their personal savings to keep the firm running. In addition, if the firm lacks the capital to pursue high-value cases properly, those matters may suffer as well.
In creating a boutique firm, these concerns can be alleviated with litigation funding. Funding provides critical assistance for newly minted firms by immediately monetizing future revenue and providing operating capital to help cover overhead costs such as salaries or rent. Essentially, it provides a guaranteed revenue stream and ensures that the firm can maximize the value of its litigation matters.
Funding can also help partners avoid taking on debt from a financial institution to cover expenses. Unlike bank debt, litigation funding is non-recourse, as a litigation funder only receives a return on its investment when there is a recovery.
Spinning off a new litigation boutique can be an appealing option for partners who would like to take on plaintiff-side commercial cases, but who currently work for a firm that is unwilling or unable to accept such matters. By working with a funder, those partners can finance the cost of their cases, mitigate the risks of a full contingency arrangement, and reap the potential upside of a case that generates a strong financial return. Seeking funding for a portfolio of cases can provide further benefits by spreading potential risk across a group of matters.
A real-world example of launching a litigation boutique with portfolio funding can be found in trial lawyer Ray Boucher's experience of using Bentham's funding to launch a new, nine-person firm in Los Angeles. To learn more about the ways litigation funding has helped lawyers launch their own firms, contact us for a consultation.