Using Litigation Funding as a Strategic Finance Tool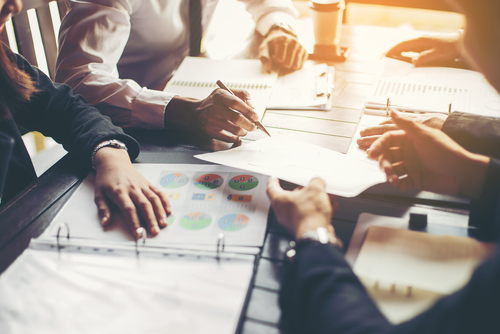 By: Matthew Harrison, Investment Manager and Legal Counsel

For those who oversee financial matters at law firms and corporations, litigation finance can provide a highly effective way to increase revenue without compromising the bottom line.
Reducing Risk and Smoothing Cash Flow at Law Firms
At law firms, a key benefit of funding is risk reduction. Firm managers who are traditionally uncomfortable litigating contingency cases may be far more willing to take on such matters if they are able to shift a large portion of the risk to a funder. Law firm executive committees are likely to look more favorably upon a potential contingency arrangement when they have a guarantee that their firms will recoup a large percentage of their fees and costs, both by getting paid a portion of their hourly rates on a monthly basis and with a "kicker" if the case is successful. On the latter, the firm likely stands to recoup more money working with Bentham than it would on a full hourly rate basis. That is because Bentham's historical success rate on funded cases is about 91 percent (including favorable settlements).
Risk can be further managed by partnering with a funder on a portfolio of contingency cases. Bentham invests in portfolios of three or more commercial cases with strong merits and large (collectable) damages with firms that have exceptional reputations for success. Its investment provides immediate capital to the law firm that can be used to pay for operations, existing litigation-related expenses, and to take on new litigation. It also allows the firm to benefit from potential future revenue. If a portfolio of cases yields recoveries beyond the funder's expected rate of return, the law firm collects the proceeds. These arrangements are far less risky than individual cases because the risk is cross-collateralized over multiple lawsuits. Thus, law firms recover more.
Funding can dramatically increase the chances of collecting on a particular matter and improving the firm's realization rates. By opening a firm to more flexible contingency arrangements, injection of litigation funding can help partners generate new lines of business. And unlike a bank loan, litigation financing is non-recourse: the funder collects on its investment only if a claim is successful.
Driving Revenues and Unlocking Capital at Corporations
For companies and their chief financial officers, litigation finance can transform the in-house legal department from a drag on EBITDA to a revenue generator.
Legal budgets are generally built around defense-side matters. Though companies may want to bring plaintiff-side claims, they often hesitate because of restricted legal budgets. Litigation funding provides the resources to pursue critical cases — and can help the company send an important message that it is prepared to stand up for its rights in the marketplace.
Funding also solves a difficult accounting problem for corporate CFOs. Litigation revenue typically cannot be recognized as an asset until an actual recovery occurs. Litigation costs, on the other hand, accrue immediately to the bottom line. A firm's balance sheet may show all the expenses and none of the potential upside of a claim. Funding, however, removes the costs from balance sheet, and allows litigation to become a recognizable asset.
In addition, moving litigation expenses to contingency arrangements – with risk shared by the outside counsel and the funder – can free up capital for the company that can be used in other parts of its business or to pursue other important litigation claims. And with the appropriate resources in hand, a company can retain sophisticated counsel it may otherwise have been unable to afford without a contingency fee arrangement.
Bentham works closely with clients to help them find funding solutions that will drive revenue and reduce the impact of litigation costs. To learn more about how we can assist your law firm or company, contact us for a consultation.