Why Big Law Litigators Are Making the Move to the Litigation Finance Industry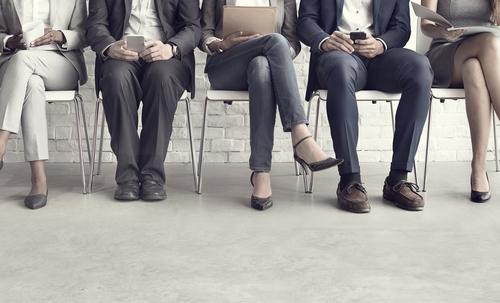 One of the key benefits for those who seek funding from Bentham IMF is the experience offered by its team of highly skilled litigation experts. Bentham has built a deep bench of litigation attorneys who've come to funding from some of the most recognizable and respected firms in the world and who have handled exceptionally complex commercial litigation.
Several factors influenced these lawyers to make the move to funding. Priya Pai is legal counsel at Bentham's San Francisco office where she conducts due diligence on potential investments and provides legal advice to Bentham on matters of U.S. law. She previously worked as a litigator in Latham & Watkins' San Francisco office and in the Chicago office of Kirkland & Ellis.
In a recent article about moves made by several Am Law 200 lawyers to litigation financiers, Pai told The American Lawyer that she was motivated by the "idea of joining a risk-taking enterprise that is shaking things up."
Pai, who joined Bentham in 2015, noted that "litigation finance is a way to apply legal skills in a different business setting and view litigation through the lens of an investor." Litigation finance, she said, "is very disruptive to the traditional legal industry, and it's exciting to be an early entrant into that field and watch it become more mainstream."
As The American Lawyer noted, "from the perspective of the funders, it's easy to see why enlisting folks from Big Law would be attractive. They get the dual benefit of hiring someone who can quickly point out the strengths and weaknesses of a case, and who can source deals from former colleagues. Funders have sought to court Big Law in a big way, increasingly funding entire portfolios of litigation."
Still, litigators who move to funding will exercise different sets of professional muscles than they did in Big Law.
Matt Harrison joined Bentham as an investment manager and legal counsel in May 2015 after spending 15 years at Latham & Watkins. Upon joining Bentham, he helped launch its San Francisco office and is currently responsible for Bentham's Bay Area operations. Not long after his move to Bentham, Harrison related in an interview with The Recorder some of the key skills that lawyers need when they make the transition to a funding career.
"We look for strong analytical skills, obviously, because you're analyzing whether or not to invest millions of dollars," Harrison said. Analytical skills aren't the only necessity. Being able to explain litigation funding and its value to the claimants with meritorious cases is a critical part of the job. "You need to be able to get out there and explain your business, and explain to folks how you can add value to them, which is a really fun part of my job," Harrison noted.
In some ways, the work is akin to business development at a big firm. "But this is business development on steroids," Harrison said. "Half of our job is getting out there and doing speeches and panels and writing articles and meeting people for lunches and dinners to get the word out. But I think if you spent 50 percent of your time on business development at Latham, you wouldn't last long. Because it's not as big a part of the business, to be honest, especially if you're a younger associate."
To learn more about Bentham's team and how they use their deep experience to help finance meritorious litigation, contact us for a consultation.