The Modern Evolution of Litigation Funding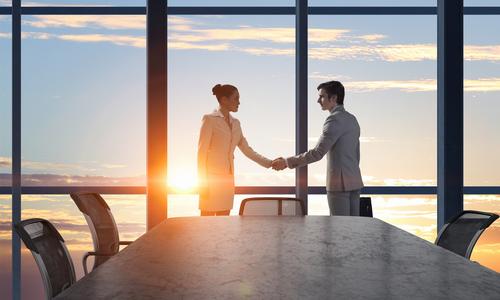 During the last 16 years, Bentham IMF has been involved in the growth of third-party litigation funding in commercial litigation hot spots around the globe. From Australia, where Bentham pioneered the industry and where funding first gained wide acceptance, to the U.K., U.S., and Asia, funding has become a critical tool for litigants seeking access to justice.
In 2017 alone, barriers to funding have fallen in two key global commercial centers – Singapore and Hong Kong. And funding has continued to grow rapidly in the United States, where The American Lawyer recently dubbed it a hot new career path for litigators seeking an alternative to Big Law.
In Singapore and Hong Kong, legislation allowing funding of international arbitration has helped solve a potential competitive issue, as other jurisdictions permitting funding competed with them for this business. Both locales are hubs for international arbitration, and funding is now increasingly used by parties with arbitral claims.
Singapore made the first move. In January, it adopted wide-ranging legislation that formally permitted litigation funding in international arbitration, abolished maintenance and champerty torts, and declared that associated litigation funding contracts are enforceable in Singapore courts and tribunals. Legislators rejected criticism that litigation funding invites frivolous lawsuits, reasoning instead that businesses seeking access to third-party funding would have to undergo a rigorous process of claims assessment by their funder.
Hong Kong followed suit in June, passing long-awaited legislation permitting third-party funding for arbitration, mediation, and related court proceedings. The core provisions permitting funding in Hong Kong are likely to come into effect by the end of the year following a further consultation process and publication of a code of practice required by the new legislation. The introduction of Hong Kong's legislation was the final step in a process that began in 2013 with the appointment of a law reform committee to review funding issues. An extensive public consultation and reporting process helped educate users in the region on potential advantages of third-party funding. On recommending adoption of the legislation, Hong Kong's Secretary for Justice, Rimsky Yuen SC, said the changes would "enable Hong Kong's dispute resolution regime to stay at the forefront among major dispute resolution and financial centers around the world."
The moves by Singapore and Hong Kong show just how far litigation funding has come. When Bentham formed in 2001, global acceptance of third-party funding was hardly a given. The primary barriers in many jurisdictions were existing common law doctrines of maintenance and champerty, which stood to prevent a disinterested third party from financing litigation and sharing in the proceeds of a judgment. Originating in medieval England as a check on corrupt nobles, maintenance and champerty rules evolved into obstacles for litigants who may not have the resources to bring meritorious claims.
Australia began tackling this inequity in the 1990s. At first, under a legislative exception, insolvency (bankruptcy) practitioners were allowed to use funding, and funding companies emerged to service this new market. Eventually, litigation funders began to fund plaintiffs' suits outside the insolvency process. Demand grew quickly, with Bentham taking a dominant role in the Australian market after its formation. It became the world's first publicly listed litigation funder in 2001.
Maintenance and champerty rules had already been abolished in several Australian states by the time Australia's highest appellate court weighed in with a major decision on funding in 2006. The ruling of the High Court of Australia in Campbells Cash and Carry v. Fostif found that funding was not an abuse of process or contrary to Australian public policy. The court's decision removed another significant obstacle to funding, one that had been used by opponents to try and stay litigation between funded plaintiffs and defendants. Since then, litigation funding has continued to expand, with Bentham playing a leading role in the growth of the Australian industry.
Meanwhile, blockades to litigation funding were falling in the United Kingdom. A series of court decisions and reforms narrowed the scope of the country's maintenance and champerty torts. The Court of Appeals of England and Wales ruled in 2005 in Arkin v Borchard Lines that properly structured litigation funding does not infringe on the rules against maintenance and champerty. Lord Justice Rupert Jackson, a member of the Court of Appeal, would later write that the "decision … brought litigation funding into the mainstream in England." Jackson headed a 2009 government review of civil litigation costs in the English courts aimed at improving access to justice. His final report, released in 2010, endorsed the concept of funding and included recommendations for a voluntary code governing litigation funding activities in the country, which resulted in the formation of the Association of Litigation Funders.
Across the Atlantic, funding efforts were multiplying in the United States as well. Bentham opened its first U.S. office in 2011. As American lawyers and companies have become more familiar with litigation funding, growth has accelerated: with approval in the American Bar Association's 20/20 Ethics Commission White Paper on litigation funding; some funding companies have reported nine-figure financing rounds from investors; and funders like Bentham are now backing entire portfolios of litigation, helping law firms and companies spread their risk over multiple cases.
In the process, the industry has attracted top-tier legal talent from some of the nation's prestigious law firms. The American Lawyer recently noted that lawyers from elite firms give funders "the dual benefit of hiring someone who can quickly point out the strengths and weaknesses of a case, and who can source deals from former colleagues."
The evolution and growing acceptance of funding will continue. A recent survey, cited by The American Lawyer, of law firms and corporate law departments in Australia, the United Kingdom, and the United States showed that 72 percent of those surveyed expected to see litigation funding grow and increase in importance as a legal business discipline. And 57 percent of those from law firms who had not yet worked with a funder expected to do so in the next two years.
To learn more about Bentham and its litigation financing options, please contact us.