Aon – Advanced Risk Conference 2017 "A New World Disorder"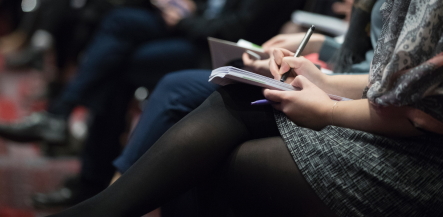 On 10 October, IMF Bentham's General Counsel Jeremy Sambrook discussed the impact of litigation funding on Directors' and Officers' (D&O) insurance. Jeremy was part of an expert panel at the AON Advanced Risk Conference 2017 held in Melbourne. Approximately 300 delegates attended the Conference. This year's theme was "New World Disorder" - exploring ways to improve risk management in an increasingly complex world.
The panel explored the increasing dislocation in the Australian D&O market between the amount insurers pay out via securities class action claims and the premiums they collect for writing the cover. The discussion took place in the context of ASX listed companies facing considerable premium escalations during the current renewal season.
The session chaired by Paul Smyth of AON explored a variety of related topics including the US market where securities class actions remain prevalent but higher premiums reflecting the underlying risks has maintained a stable D&O market. It seems inevitable that Australian D&O premiums are headed for a period of recalibration to reflect the risk profile being experienced in the market.
IMF Bentham is one of the world's leading litigation funders. For more information visit our website.