Cost of Litigation Finance Unlikely to Shift as Litigation Funding Industry Expands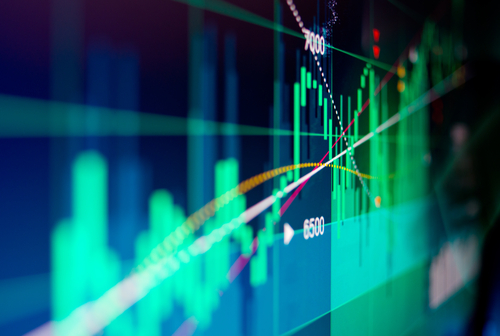 Law firms are increasingly realizing the value of using litigation funding as an alternative way to pay operational expenses. In a market where competition for clients and talent remains high, the financing solution is providing relief previously afforded by annual rate increases and capital calls. This shift towards using funding as strategic capital is helping firms move away from those dated practices while remaining competitive with client discounts and lockstep compensation systems.
The demand that this trend is developing is coinciding with investors pouring hundreds of millions of dollars into new and established funding companies in the last several months. Hedge funds and private equity players see potential returns that are far higher than they might achieve with other investments, and they are placing bets accordingly. Earlier this year, for instance, Bentham IMF partnered with Fortress Investment Group LLC on a $200 million U.S.-focused litigation finance funding vehicle. As The Wall Street Journal recently reported, the funding industry "has accelerated as investors—including pension funds, family offices and wealthy individuals—are drawn to a new asset that isn't tied to the broader markets."
For some investors, funding is designed to serve as a hedge against potential stock market fluctuations. Litigation funding is "uncorrelated to economic activity," said David Holmgren, Chief Investment Officer at Hartford HealthCare, Hartford, Conn. in an interview with the trade publication Pensions & Investments. "It's like the traditional inflation-protection investment." (Hartford Health Care earlier this year invested $20 million in a litigation finance strategy).
Also boosting investor confidence is the widespread acceptance of litigation funding in U.S. courts As The Wall Street Journal recently put it: "Litigation finance has largely moved past the initial skepticism it faced when it came onto the U.S. scene around a decade ago."
By at least one published estimate, the number of law firms using litigation finance has quadrupled in the last four years, and several media organizations have estimated the industry's size at $3 billion or more as of 2017. As those figures grow, and as more companies offer financing, basic economic principles suggest that the cost of capital should decline for the litigants and law firms.
However, we see that as unlikely for most reputable funders. First, litigation funders still assume significant risk when they invest in cases, and that risk does not change simply because there is more money in the market. Funders remain responsible for maintaining returns for their investors, shareholders, and insurers, all of whom have invested in the industry because of the historically high returns its established players have generated. In Bentham's case, 91% of investments yield a successful return.
For law firms and litigants, capital from a funder often provides an inexpensive and more attractive option than an interest-bearing loan from a bank. Since litigation funding is nonrecourse, any capital provided by a funder is recouped only in the event of a successful recovery. By contract, bank loans must be paid back regardless of the results achieved in litigation.
Although we expect most reputable funders to maintain their present standards, parties seeking funding should be cautious about funding terms that seem too good to be true. They should conduct their own due diligence about a potential financing partner, evaluating its track record and determining whether it will have access to capital over the course of lengthy litigation. Also, they should ensure that the funder adheres to the highest ethical standards.
A party seeking funding would be wise to seek the most reliable funder. We suggest partnering with one who offers a history of success, as well as simplicity, fairness and transparency in their dealings. Find one with whom you feel comfortable establishing a long-term relationship. After all, if that relationship is successful, you may find yourself in a position similar to many parties we have funded – making repeat funding requests as funded cases mature into recoveries and opportunities arise to use new cases as collateral for financing.
To learn more about Bentham's funding options, contact us for a consultation.