2017 Roundtable: Bentham hosts top Canadian litigators to discuss how far litigation funding has come, and where it might go next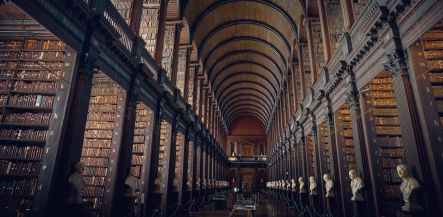 Long before opening in Canada, Bentham engaged with the Canadian legal community to understand the needs of litigants and law firms, and how litigation funding could best satisfy those needs. Bentham regularly continues that engagement on an informal basis.
In September 2016, we hosted our first Canadian Litigation Funding Roundtable of top national litigators and legal scholars to help us, in a more formal setting, reflect on Bentham's progress in Canada and map out our future. On November 27, 2017, we were pleased to host our second such gathering.
At the 2017 Roundtable, Bentham welcomed Lincoln Caylor (Bennett Jones), Adam Dodek (University of Ottawa), Jacqueline Horvat (Spark), Monique Jilesen (Lenczner Slaght), Aubrey Kauffman (Fasken), David Lederman (Goodmans), and Malcolm Mercer (McCarthy Tetrault).
Participants considered how the landscape around litigation funding in Canada has shifted over the past year. Discussion included the new law created by Bentham's recent trilogy of cases in the Federal Court (Seedlings I and Seedlings II) and Ontario's Superior Court (Houle). Contributors also noted that Bentham has seen growing interest by lawyers and litigants in Canada. Indeed, at the time of the 2017 Roundtable, Bentham's Investment Committee had approved five matters for funding involving lawyers and cases of all sizes and from all corners of the country (we have since signed up our sixth case, and are assessing several others).
The Roundtable discussion then turned to best practices for litigation funding in Canada, in light of new case law. Topics included:
• In non-class action cases, is it preferable to disclose funding arrangements and/or seek court approval? The consensus was that Bentham's approach of disclosing its funding arrangements continues to be preferable, unless it might cause some detriment to the underlying case. As for seeking court approval, recent case law suggests that this step is not necessary outside of the class action and insolvency contexts.
• What are fair fee structures and termination rights for different types of funding agreements? The general view was that, outside the class action context, commercially sophisticated parties' freedom to contract should allow them to come to any reasonable arrangement that suits their interests. In the class action context, there will be useful guidance from an appellate court in an appeal of the Houle decision, in the coming year.
• How can the confidentiality and privilege of client information best be protected by lawyers and funders? In light of Seedlings I, documents shared between litigants, lawyers and funders can be considered to fall under the ambit of litigation privilege. This is particularly so where information is shared pursuant to a well-drafted confidentiality agreement.
Roundtable contributors also shared their thoughts and advice on: what Bentham can learn from its first two years of engaging with the Canadian legal industry; how the legal market's perceptions of litigation funding have changed in the past years; and where the next trends in litigation funding may arise. With regards to upcoming trends, it was generally agreed that Bentham will likely continue to see interest from under-resourced plaintiffs going up against "Goliath" defendants—but will likely also see growing interest from well-capitalized corporate plaintiffs seeking to use litigation funding as a means of corporate finance (and take advantage of its built-in risk shifting).
Bentham is grateful to each of the participants for graciously sharing their time and candid views with us. We look forward to continuing to grow in 2018 and reconvening the Roundtable next year to mark the next chapter in Bentham bringing the benefits of litigation funding to Canadian lawyers and litigants.