Investors Take Notice of Litigation Funders' Expertise and Successes, Driving Interest in the Asset Class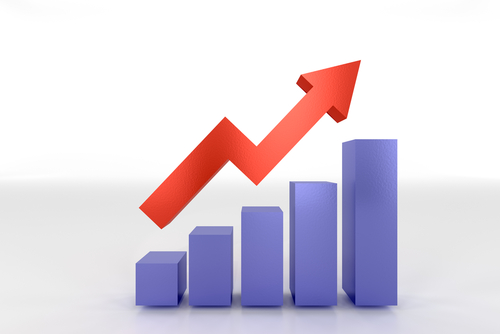 The litigation funding industry has been very active in recent months. As the Wall Street Journal reported, established funders have substantial capital, and a number of new investors and funding companies have been entering the market.
Investors, the Journal noted, include pension funds, family offices, and wealthy individuals "drawn to a new asset that isn't tied to the broader markets." Such investment activity underscores funding's growth and durability as a crucial tool for litigants seeking access to the courts for their meritorious cases.
Yet, it is also worth remembering that the business of litigation funding entails substantial risk. Lawsuits, as the Journal wrote, "are idiosyncratic." They often take years to resolve, and one adverse ruling can diminish the value of even the strongest claims. Though a case may receive financial support from a funder, its ultimate success is in the hands of the litigants, their lawyers and the courts.
In many ways, the influx of investment in recent months is due to the successful track record of established players like Bentham IMF. We were the first publicly listed litigation funding company in the world and since 2001, 91 percent of our investments have yielded a successful return. Along the way, we have developed long-term relationships with law firms and corporate legal departments by funding multiple cases and establishing litigation portfolios to help boost recoveries and mitigate risk.
Making sound litigation investments requires a high degree of skill and experience. Among other things, funders should have an in-depth knowledge of the legal industry and litigation processes, a strong sense of the law and how it will be applied in a particular case, a keen understanding of expenses and how to value potential claims, and an expertise in legal ethics to ensure that funding fully complies with bar regulations.
Established funders take great care in vetting, valuing, and selecting the cases to be financed. For example, Bentham funds only about 5 percent of the cases reviewed. The goal, naturally, is to only invest in successful cases.
To that end, our investment managers engage in an extensive due diligence process to determine which cases are most likely to succeed. The investment managers, along with legal counsel, also evaluate the budget for a case and make informed estimates about the potential value of claims.
All of our investment managers and legal counsel are former litigators themselves, many with decades of experience trying and managing cases. Often, they've come to Bentham from elite law firms where they've handled some of the largest and most complex litigation in the world. During the due diligence process, our investment managers and legal counsel apply their analytical skills and their legal business and practice experience to assess the viability of a case, the quality of the legal counsel involved, the case's budget, and the prospect for a substantial recovery.
When we decide to fund a case, the terms of the investment are contained in a written litigation funding agreement designed to balance and align the interests of parties and counsel. The terms are intended to be fair and transparent. For investors, such clarity should be a matter of course. Claimants and their lawyers should be wary of funders whose terms seem too good to be true or who do not have a clear answer for how they will access capital over the course of a lengthy litigation.
Look no further for an ethics-conscious funding company that has stayed the course in the risky waters of the litigation finance market. Contact us to discuss whether funding makes sense for your legal claim.