2018 Litigation Forecast: Class Action Lawsuits are Caught in the Crosshairs of Justice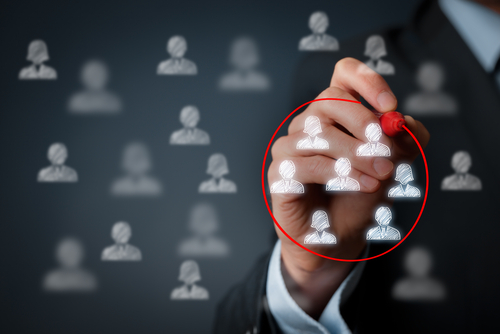 Editor's Note: In a series of blog posts, we are exploring developments that could affect the course of litigation funding during the year ahead for claimants, lawyers and funders.
The litigation funding industry has been looked to as an avenue where litigants with meritorious claims are given the opportunity to access the justice system with the resources necessary to adequately litigate their claims. Another avenue commonly utilized by litigants to access the justice system in an economical and efficient manner is the class action process. Yet, the year ahead for those who rely upon class actions to access this system may be a rocky one. Although Bentham IMF has not traditionally funded class actions directly, the ongoing trend toward limiting remedies the justice system offers to claimants piques our interest as any further erosion to the availability of remedies one can utilize within the civil justice system should raise alarm bells.
A decision by the Supreme Court of the United States ("SCOTUS") is expected by the end of June in Epic Systems Corp. v. Lewis, which has been consolidated with Ernst & Young LLP v. Morris and National Labor Relations Board v. Murphy Oil USA. These cases consider whether the National Labor Relations Act permits collective action waivers in arbitration agreements.
Oral arguments were made before the high court in October. In an analysis of the arguments, ScotusBlog wrote that the justices appeared divided, but "seemed likely to uphold employment agreements that require an employee to resolve a dispute with an employer through individual arbitration, waiving the possibility of proceeding collectively." Several justices appeared concerned with a decision that would invalidate employment agreements covering approximately 25 million people, "particularly given the court's strong support of arbitration in recent years," ScotusBlog wrote.
Epic Systems Corp. is just the latest in a line of cases aimed at limiting consumer and employment class action rights. In 2011, SCOTUS ruled in AT& T Mobility v. Concepcion that waivers of class actions in favor of arbitrations were permissible. The decision preempted state laws in California and elsewhere that outlawed class action waivers in consumer agreements and relied upon the Federal Arbitration Act, which generally requires enforcement of arbitration agreements that waive class or collective proceedings.
The National Labor Relations Board soon began to challenge the high court's decision in Concepcion, arguing that employees must be allowed to bring class actions either in court or in arbitration. The board said Section 7 of the National Labor Relations Act—which protects the ability of employees to engage in "concerted activities" (for example, union organizing)—supersedes the Supreme Court's interpretation of the Federal Arbitration Act in Concepcion. The board's arguments were upheld by two federal circuits and rejected by three others. Two state supreme courts also ruled against the NLRB's position.
As SCOTUS will soon settle the split in authority over whether class action waivers in favor of arbitration is permissible, this issue highlights an ongoing problem with the limitations on remedies available via our civil justice system. At Bentham IMF, we are committed to equal and adequate accessibility to the courts and have put our money and time where our mouth is.
Allison Chock, Bentham's CIO, is an active member on the board of advisors for the Civil Justice Research Initiative ("CJRI"), headed by renowned constitutional law expert and U.C. Berkeley School of Law Dean and Professor, Erwin Chemerinsky. Since its inception we have committed to donate $300,000 to help assist the CJRI with their mission to provide ample and reliable statistics on the effects of modern obstacles to justice, such as inadequate funding of our courts and the growth of compulsory arbitration clauses.
Whether you are an individual claimant, law firm, or company, this issue affects us all. Here at Bentham IMF, we can help ease the financial stress of going through the gauntlet of high costs and fees associated with seeing your case through trial. If you are interested in learning about how funding works on an individual or portfolio basis, contact us for a consultation.