2018 PIAC Social Justice Dinner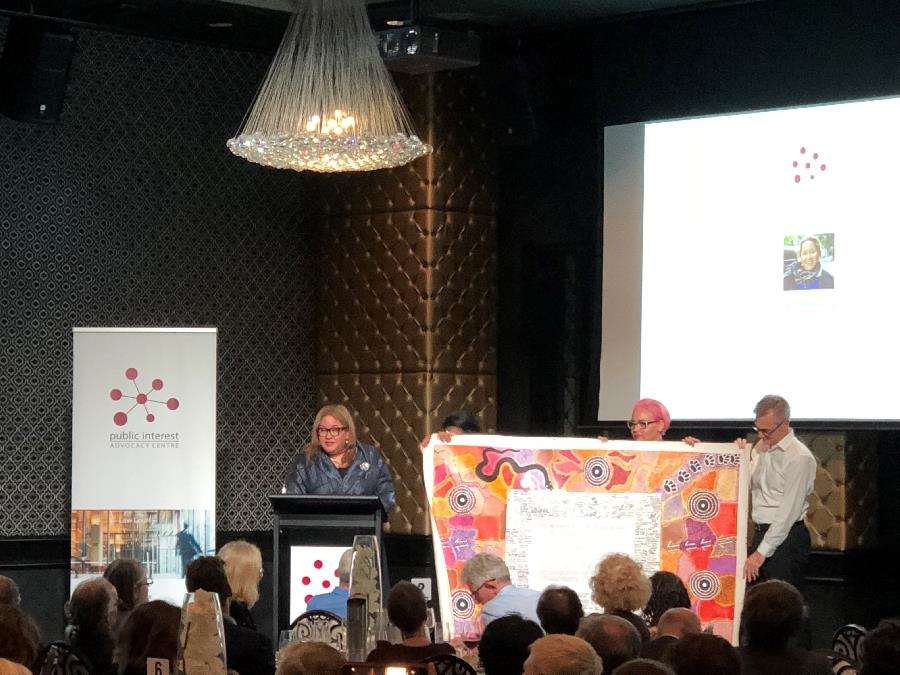 IMF Bentham was delighted to host a table at this year's Social Justice Dinner convened by PIAC (
Public Interest Advocacy Centre
). The dinner took place on 1 March 2018 at Doltone House, Sydney and featured guest speaker Professor Megan Davis.
Professor Davis is a Cobble Cobble woman from Queensland. She played a pivotal role in the First National Regional Dialogues that produced the Uluru Statement from the Heart and is an expert member of the United Nations Permanent Forum on Indigenous Issues. Through the Uluru Statement, Aboriginal and Torres Strait Islander peoples offered a clear and powerful vision of constitutional recognition, calling for voice, treaty and truth-telling.
One cannot do justice to Professor Davis' keynote address. It was a privilege to hear Professor Davis speak about reconciliation and the pursuit of truth and justice, and the audience appeared visibly moved and transformed by her words. Professor Davis closed her speech by reading the Uluru Statement from the Heart - a powerful statement which received a standing ovation.
IMF Bentham is one of the leading global litigation funders, headquartered in Australia and with offices in the US, Singapore, Canada, Hong Kong and the UK. IMF has built its reputation as a trusted provider of innovative litigation funding solutions and has established an increasingly diverse portfolio of litigation funding assets.
IMF has a highly experienced litigation funding team overseeing its investments, delivering a 90% success rate across 166 completed investments since 2001.