Decision Alert: Pennsylvania Federal Court Adds to the Growing Body of Law Extending Work Product Protection to Funder Communications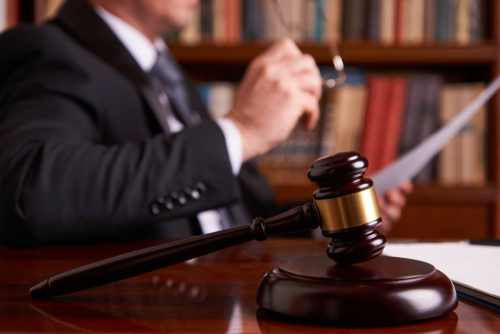 Claimants and their lawyers are often concerned about discoverability of information shared with litigation finance firms. Across the country, courts that have considered this issue have held that work product protection applies to documents and communications shared with a litigation funder. This view was recently upheld (again) by Judge Cathy Bissoon of the U.S. District Court for the Western District of Pennsylvania in the matter of Lambeth Magnetic Structures, LLC v. Seagate Technology (US) Holdings, Inc. ("Lambeth"), Case No. 2:16-cv-00538
In her redacted opinion denying a motion to compel by Seagate and Western Digital to disclose details of how Lambeth Magnetic Structures is financing its patent infringement suit against them, Judge Bissoon applied the law of the Third Circuit and held that plaintiff's communications with litigation finance firms, including the funding agreement document, were protected by the attorney work product doctrine. The communications were protected because they took place during a three-year period during which the plaintiff had a reasonable belief that the litigation was forthcoming and the "communications were primarily, perhaps exclusively, for the purpose of preparing for litigation (and therefore) fall within work product immunity."
The Lambeth decision follows a consistent line of cases upholding work product protection for communications and documents shared with litigation finance companies. Among the most notable of these is Miller v. Caterpillar, Case No. 10 C 3770 (N.D. Ill. Jan. 6, 2014). The Miller court made a number of detailed findings, including that: (1) the litigation funding agreement itself is not relevant to any claim or defense in nearly all cases; (2) it is therefore not discoverable; and (3) work product material is protected under a written or an oral non-disclosure agreement.
The one notable exception to an otherwise uniform body of law upholding work product protection to communications with litigation funders is Acceleration Bay LLC et al. v. Activision Blizzard, Inc. el al., Case Nos. 16-453, 16-454-, 16-455 (D. Del. Nov. 22, 2017). On an unusual fact pattern, where the plaintiff had previously represented to the court that the responsive documents did not exist and failed to claim any privilege in connection with documents provided to the funder, the court reached the conclusion that the documents were not attorney work product. The court also based its decision, in part, on the fact that the communications were exchanged before "any agreement was reached" between the plaintiff and funder, implying that a signed non-disclosure agreement was not in place – which is standard practice for litigation finance firms – making the fact pattern even more unusual and the result even less surprising.
Prior authority is uniformly against the decision reached in Acceleration Bay, including case law in the District of Delaware[i]. Therefore Acceleration Bay, for now, remains an anomaly and it is unlikely to shift judicial views away from consistent authority recognizing the work product nature of communications shared with funders.
For expertise in navigating the laws of various jurisdictions and properly obtaining litigation finance for your case, contact us for a consultation.
---
[i] See Ioengine LLC v. Interactive Media Corp., Case no. 1:14-cv-01517 (D. Del. Aug. 3, 2016).