IMF Bentham will welcome Lord Justice Sir Rupert Jackson to Melbourne Class Actions Conference on 25 September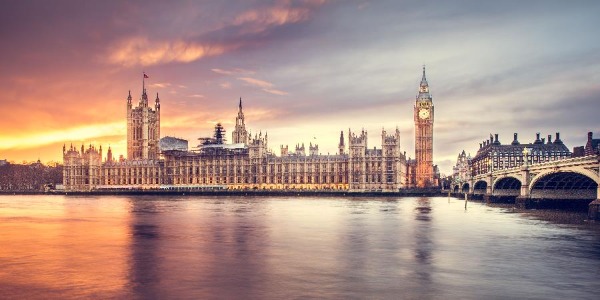 Lord Justice Sir Rupert Jackson of the Court of Appeal of England and Wales will be guest speaker at an invitation-only Class Actions Conference hosted by IMF Bentham and The University of NSW on 25 September 2018 in Melbourne.
A well-respected jurist and astute legal mind, Sir Rupert undertook a comprehensive review of England's civil litigation system in 2009. His aim was to suggest reform that would enable justice to be provided at proportionate cost.
Sir Rupert's report, delivered in 2010, set out innovative proposals for the control of litigation costs. He suggested imposing cost budgets on litigants and their lawyers which would then be actively managed by the court. His initial review has since been followed by a supplemental report published in 2017 and together they form the "Jackson Reforms."
His recommendations, many of which have been implemented or are in the process of being implemented are controversial. Sir Rupert proposed that only reasonable, budgeted and proportionate costs could be recovered by the successful party and suggested his reforms would incentivise law firms to work efficiently within set budgets.
Australia does not currently have a system of court-controlled costs budgets for major litigation. The consideration, in Australia, of similar reform could have a substantial impact on law firms and their clients.
Sir Rupert will speak on this topic at the IMF / UNSW Class Actions Conference in Melbourne and his presentation is sure to inspire debate.
The September Conference is part of IMF Bentham's sponsorship of the Class Action Research Initiative (CARI) with the University of NSW. CARI is a collaboration between industry and academia to identify and address issues arising in class actions practice. Leading UNSW Professor Michael Legg will also present at the Conference. Clive Bowman, IMF Bentham will chair a panel discussion with industry leaders (Justice Michael Lee, Federal Court of Australia; Liz Harris, Costs Expert; Rachel Doyle SC, Barrister; and Jonathan O'Riordan, Claims Recovery Manager) which will close the event.
For additional information, see our Press Release.
ABOUT IMF BENTHAM
IMF is one of the leading global litigation funders, headquartered in Australia and with offices in the US, Singapore, Canada, Hong Kong and the UK. IMF has built its reputation as a trusted provider of innovative litigation funding solutions and has established an increasingly diverse portfolio of litigation funding assets.
IMF has a highly experienced litigation funding team overseeing its investments. We have a 90% success rate over 166 completed investments and have recovered over A$1.3 billion for clients since 2001.
For further information regarding IMF and its activities, please visit
www.imf.com.au
.