Litigation funding for insurers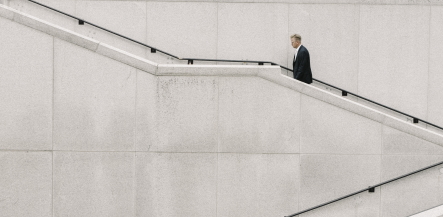 IMF Bentham's Investment Manager, Gavin Beardsell explains how litigation funding can assist insurers to recover their losses by way of subrogated claims.
Subrogation, for insurance purposes, is the right of an insurer to "stand in the shoes" of an insured to pursue any rights that the insured has against a third party.
In Australia, the doctrine of subrogation applies to indemnity insurance contracts and to the indemnity provisions of contingency insurance contracts. The doctrine does not apply to contingency insurance contracts not requiring proof of actual financial loss, such as life insurance and personal accident insurance.
An insurer is entitled to exercise its rights under the general law of subrogation if:
the insurer is liable for the loss;
the insurer has paid the full amount due under the insurance policy; and
the insurer's rights of subrogation are not excluded or modified by a term of the insurance policy or a statutory provision.
Where an insurer is entitled to pursue, in an insured's name, a claim against a third party by subrogation in respect of the loss which the insurer has paid, the insurer may wish to source funding for the pursuit of such a claim from a litigation funder, rather than the insurer funding the claim itself.
Legal disputes are typically costly and an unpredictable, time consuming distraction for businesses, including insurers. Litigation funding allows an insurer to outsource all of the cost, risk and management of its subrogated claims, and enables the insurer to:
pursue its rights of subrogation while preserving its capital;
leverage its legal claims as assets akin to traditional asset classes, such as property;
remove litigation expenses from its balance sheet. The non-recourse financing is an investment, not a loan;
finance the legal costs and disbursements of subrogated claims so as to not reduce operating profits, depress financial results or inhibit its valuation;
avoid the need to provide security for costs;
transfer the risk of adverse costs orders;
pay nothing, if the claim is not successful;
retain leading legal representation and benefit from independent oversight of legal strategy and expenses;
relieve workload pressure from its in-house claims team.
IMF Bentham's Investment Managers have experience in subrogated claims by insurers, and they are familiar with the issues involved in such claims, including an insurer's statutory rights with respect to money recovered under subrogation.
IMF Bentham is presently co-funding the Wivenhoe Dam class action brought in the Supreme Court of New South Wales. This action seeks compensation for persons who suffered financial loss or damage as a result of the January 2011 flood in Queensland. The group members include persons who have been indemnified by an insurer in respect of any loss or damage, where that insurer has entered into a litigation funding agreement with IMF Bentham.
ABOUT IMF BENTHAM
IMF is one of the leading global litigation funders, headquartered in Australia and with offices in the US, Singapore, Canada, Hong Kong and the UK. IMF has built its reputation as a trusted provider of innovative litigation funding solutions and has established an increasingly diverse portfolio of litigation funding assets.
IMF has a highly experienced litigation funding team overseeing its investments. We have a 90% success rate over 166 completed investments and have recovered over A$1.3 billion for clients since 2001.
For further information regarding IMF and its activities, please visit
www.imf.com.au
.