Decision Alert: Third Circuit Affirms Lower Court's Rejection of Champerty and Usury Defenses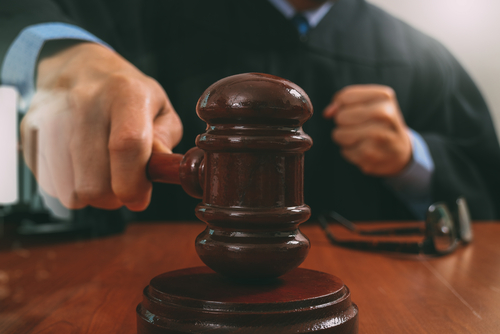 Judges across the United States have issued decisions affirming the enforceability of litigation finance agreements. Most recently, the Third Circuit released an opinion affirming a district court ruling against plaintiffs who refused to repay their litigation funders. The case, Obermayer Rebmann Maxwell & Hippel LLP v. West,[1]was appealed from the United States District Court for the Western District of Pennsylvania, which granted summary judgment in favor of two litigation funders in late 2015, and rejected the plaintiffs' asserted defenses of champerty and usury.
The funding agreements in Obermayer involved a "purchase" by the funders of the plaintiffs' "entire right, title, and interest in a portion of the proceeds" of the underlying case. The funding agreements included provisions stating that "the Purchaser has agreed to purchase from Seller a portion of the Proceeds [of the subject litigation] for monetary consideration." The agreements also expressly stated that the funding was non-recourse.
After the subject litigation resulted in a favorable settlement for the plaintiffs, the funders sent a request for payment. The plaintiffs refused to pay, resulting in litigation concerning the enforceability of the funding agreements.
On appeal, the Third Circuit conducted a plenary review of the district court's finding that the agreements were enforceable. Applying New York law,[2]the Third Circuit reasoned that the funding arrangements were not "loan agreements" because the funders had no absolute right to repayment by the plaintiffs. The court explained that "New York recognizes the absolute right to repayment or some form of security for the debt as a defining characteristic of a loan." In contrast, the court found the following with respect to the funding agreements in Obermayer:
The agreements at issue in this case clearly demonstrate that [the funders] had no absolute right to repayment…[and] that [the plaintiffs were] required to repay [the funder] if, and only if, he recovered money in the [] litigation. [The funder's] right to repayment, then, was contingent on the success of the [] suit and was not absolute.
The decision in Obermayer shows an increasing judicial acceptance of fair, non-recourse litigation funding that is catering to the needs of those involved in our expensive legal system.
Contact us to learn more about how litigation funding can help you with your case.