Even well-resourced businesses need innovation to combat high litigation spend - IMF Bentham guest speakers at Minter Ellison's CPD week 2018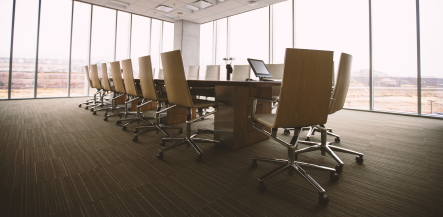 Investment Managers at IMF Bentham are required to wear many different hats – investigators, financiers, project managers – but it is not often we are asked to display our acting skills. Thank you to David Taylor, Beverley Newbold and Glen Ward for inviting Oliver Gayner and Kristen Smith to participate in role play events held in Sydney and Melbourne as part of Minter Ellison's 2018 CPD week for clients.
The role play involved a fictional but entirely plausible scenario by which the General Counsel (played by Beverley and Glen, both on Oscar winning form) of a sizeable Aussie mining company with a $35m claim for breach of warranty against a supplier comes to the third-party finance market to explore its options. The added dramatization clearly helped provoke thinking from the audience as both events quickly became an interactive Q&A – a good reflection of how the benefits of third-party finance, when appropriately presented (or even acted), can appeal to a diverse audience including solvent corporates. The moral of the role play for us is that even highly capitalised, and well-resourced entities are looking for innovations when faced with the burden of high litigation spend.
Thank you to Minter Ellison for the kind invitation to participate in a fun and well thought out event. We'll be looking forward to that invitation to the Oscars red carpet next year.
ABOUT IMF BENTHAM
IMF is one of the leading global litigation funders, headquartered in Australia and with offices in the US, Singapore, Canada, Hong Kong and the UK. IMF has built its reputation as a trusted provider of innovative litigation funding solutions and has established an increasingly diverse portfolio of litigation funding assets.
IMF has a highly experienced litigation funding team overseeing its investments. We have a 90% success rate over 166 completed investments and have recovered over A$1.3 billion for clients since 2001.
For further information regarding IMF and its activities, please visit www.imf.com.au.