The experts weigh in on the competing class action landscape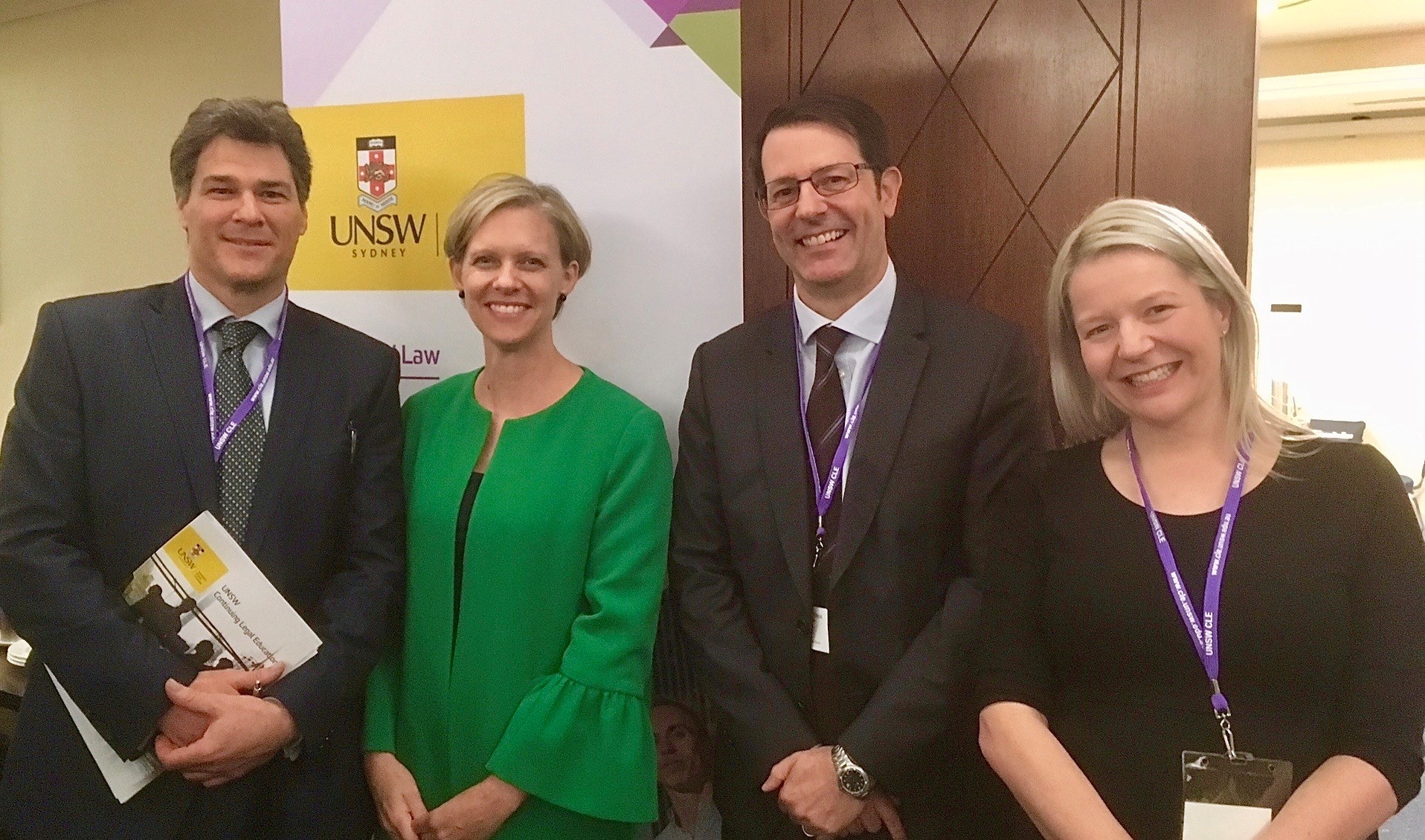 What are competing class actions? How are the Courts managing them? What are the potential solutions? These were just some of the questions addressed by an expert panel chaired by IMF Bentham's Clive Bowman (Chief Executive Australia and Asia). The panel comprised Peta Stevenson (Partner, King & Wood Mallesons), Odette McDonald (Director, Phi Finney McDonald) and Professor Michael Legg (UNSW) and was part of the University of New South Wales (UNSW) CLE Seminar on 22 March, titled 'Class Actions - A close examination of the issues that determine the conduct of a case'. IMF Bentham Investment Managers Laura Maytom and Matthew Kennedy also attended the Seminar.
Class action litigation has become an established and important tool of civil procedure in Australia, and a cohort of national experts have developed extensive expertise in the field. Leading experts came together for the UNSW Seminar on 22 March 2018. The seminar focused on the key issues that determine the nature of the Courts' oversight of class actions and the fairness of the process.
The audience included private practitioners, in-house lawyers representing numerous industry sectors, insurance and risk managers, accounting practitioners, government regulators, as well as securities, banking and finance specialists. In addition to the panel on competing class actions, Nick Beaumont (Barrister, Wentworth Selbourne) presented on 'A practical approach to class action commencement'. Dr Peter Cashman (Barrister, Wentworth Chambers) discussed 'Security for costs in class actions' and Professor Chris Hodges (Head of the Swiss Re / CMS Research Programme on Civil Justice Systems, Centre for Socio-Legal Studies, Oxford university) covered the UK and European Responses to Mass Loss.
The Seminar was conducted as part of the UNSW Class Actions Research initiative (CARI) which IMF Bentham sponsors. CARI was established by IMF Bentham and UNSW to explore and solve key concerns in class actions practice through considered academic research and analysis.
If you were unable to attend the event or would like to revisit the content, the audio recording and papers can be purchased here: Audio recording and papers.
ABOUT IMF BENTHAM
IMF is one of the leading global litigation funders, headquartered in Australia and with offices in the US, Singapore, Canada, Hong Kong and the UK. IMF has built its reputation as a trusted provider of innovative litigation funding solutions and has established an increasingly diverse portfolio of litigation funding assets.

IMF has a highly experienced litigation funding team overseeing its investments. We have a 90% success rate over 166 completed investments and have recovered over A$1.3 billion for clients since 2001.

For further information regarding IMF and its activities, please visit www.imf.com.au.