Case Study: How a Hybrid Portfolio Can Help Firms Extend Discounts on Defense-Side Cases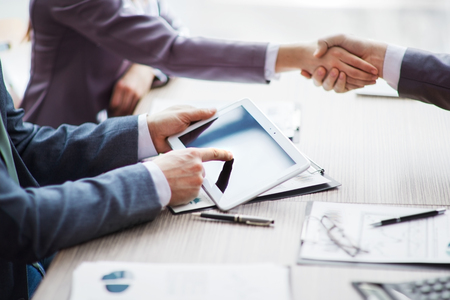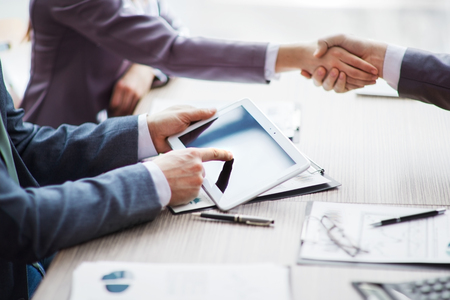 In this four-part illustrative case study series, we previously examined how companies and firms can generate revenue with litigation finance, how funding can preserve corporate solvency and how law firms can use portfolio financing to increase profits. In our final installment, we discuss how litigation funding, which is well-known as a tool to help law firms take on plaintiff-side work, can also help them compete for defense assignments—and offer their clients deep discounts in the process.
The portfolio funding model described in our third case study in this series, which allows law firms to finance several of their clients' cases at once, serves as the foundation for this approach. Bentham IMF works with firms to create litigation portfolios that contain three or more meritorious commercial cases with strong potential damages and a high likelihood of collectability. Bentham's minimum portfolio funding size is $2 million. When the firm collects its contingency fees from one or more of the cases in the portfolio, it pays Bentham a multiple of the amount funded, with this return cross-collateralized across the cases. Portfolio funding is non-recourse, which means Bentham only collects in the event of a successful recovery in one or more of the cases.
Innovative law firms and funders like Bentham can also bundle defense cases with plaintiffs' cases to create hybrid litigation portfolios. These portfolios allow the firm to offer steep discounts on fees, increase their revenue, and produce smoother cash flows than those a firm can typically realize in traditional contingency fee arrangements.
For example, say a law firm represents a potential client that has requested a 50 percent discount off hourly rates in a defense-side case. Unfortunately, the firm can only afford to offer a 30 percent discount. Yet it is eager to take on the client's defense-side work. A key reason: The firm is pitching the client to take on three plaintiff-side cases in exchange for a 40-percent contingency per case. Total anticipated recoveries in the plaintiffs' cases are expected to hit $30 million, with plaintiff-side costs of $3 million. The expected fees in the defense-side case are $1 million.
Hybrid portfolio financing from Bentham IMF in the amount of $3.2 million allows the firm and its client to blend the cases to achieve cost savings and reduce risk. The law firm can finance its costs in the plaintiff-side cases and take them on a full-contingency basis. Meanwhile, it can offer the necessary 50 percent discount needed to take on the defense-side matter while meeting its goal of being paid 70 percent of its fees in the case by using funding for the additional $200,000 not covered by the client. In exchange, the firm will return to Bentham two times its investment through any recovery in the plaintiff-side cases. If the firm wins the defense-side case, the client has also agreed to make the firm whole on the 50 percent of fees discounted throughout the case.
In this scenario, the hybrid portfolio substantially reduces costs on the client's balance sheet, because it allows for a favorable accounting treatment of litigation expenditures. By partnering with a law firm and funder, the client can repurpose capital previously reserved for legal fees to invest in its corporate strategic goals. For the law firm, the hybrid approach allows it to pursue defense and plaintiffs work. Without funding, the firm would have been forced to refrain from taking the cases and likely would have lost the client.

To learn more about the inventive ways Bentham can help law firms and their clients fund cases and maximize revenues and profits, contact us for a consultation.

See more examples about how litigation finance benefits companies and firms by visiting all four parts in our case study series:

Part One: Generating Multi-Million Dollar Revenues with Litigation Funding
Part Two: How Litigation Funding Can Preserve Corporate Solvency During a Bet-the-Company Battle
Part Three: How Law Firms Can Use Portfolio Financing to Broaden Fee Arrangement Options for Clients
Part Four: How a Hybrid Portfolio Can Help Firms Extend Discounts on Defense-Side Cases
---
Bentham IMF Helps Law Firms Systemize Their Approach to Litigation Finance


Law firms are establishing task forces to investigate how funding can help them maintain a competitive advantage. Bentham IMF has launched a free guide firms can use as they embark on the process of systemizing their approach to litigation finance. Topics include:
Understanding the difference between bank loans and litigation finance
Learning the ABCs of funding, including:

The funding process
Typical funding models
The mechanics of capital deployment and returns
Funder roles and responsibilities
Preservation of confidentiality and attorney-client privilege

Realizing opportunities to increase firm profitability with funding
Setting firm wide policies about litigation funding
Forging relationships with funders
Click here to
download the free guide
.