Familiarity Breeds Contentment for In-House Lawyers Who Use Funding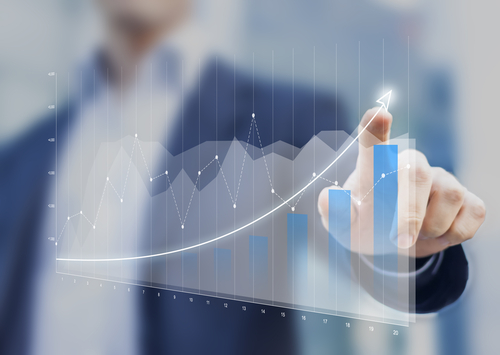 For in-house counsel, litigation funding is a powerful corporate finance tool—one that can help them transform legal claims into revenue-generating assets rather than anchors dragging down the bottom line.
Yet, a survey by Law 360 indicates in-house counsel may not have all the information they need to understand the positive impact litigation funding can have on a company's finances. The survey shows that 85 percent of counsel surveyed have not used litigation funding.
Meanwhile, in another survey by Parker & Lynch, an executive recruiting and consulting firm, two-thirds of in-house lawyers would rather bring on more internal help than send work to outside firms. Unfortunately, only a third are planning to make new hires. The rest say they don't have the budget to do so.
The solution for a cash-strapped legal department might seem simple: Use litigation funding to move litigation costs off the balance sheet and generate additional revenue.
The trouble is the perception held by some in-house counsel that funding is primarily used as a method of attacking companies rather than helping them. As Amar Sarwar, the Association of Corporate Counsel's chief legal officer, notes in an article about the Law 360 survey, "third-party litigation finance, fairly or unfairly, has been perceived as a something that's used as a way to fund plaintiffs litigation."
Funding certainly is used to finance plaintiff-side litigation—but these days, funders are often working with companies looking to assert their rights in the marketplace with meritorious litigation. The litigation finance industry has evolved to help serve corporate law departments and law firms that traditionally work on defense matters. Am Law 200 firms eager to help their corporate clients pursue plaintiff claims have partnered with funding companies to do so. Those firms and their clients are also using portfolio financing—for plaintiff and defense-side litigation.
Studies have shown that lawyers' attitudes about commercial litigation funding shift dramatically as they become more familiar with it. The Law 360 survey found that roughly three out of four lawyers that hadn't used litigation funding held a negative view of it. When lawyers used funding, however, the survey showed that nearly nine out of ten had a positive view of the experience. "Unsurprisingly, in-house attorneys were less likely than their private practice counterparts to report having used third-party funding," Law 360 reported.
When utilized, in-house lawyers discover that funding can become a corporate finance and risk management tool for the company. Here are just a few of the benefits:
Funding can help remove litigation expenses from the balance sheet. Because the costs of litigation are being covered by the funder, litigation expenses can be removed from the balance sheet—a move that can improve EBITDA and allow the company to use those dollars to cover other costs.
Funding can transform potential claims into recognizable revenue. Accounting rules generally prevent companies from treating their successful claims as above-the-line revenue because they are perceived as one-time, or irregular, events. Capital from a funder, however, can be treated as revenue for accounting purposes. That means a claim can be monetized even before a successful resolution—and given more favorable treatment on the balance sheet.
Portfolio financing can reduce a company's litigation risk. With multiple meritorious cases to pursue, a company can work with a funder to obtain portfolio financing that allows it to manage risk across its litigation assets—making it a better investment for a funder and the company.
Traditionally, law departments have been viewed as cost centers. By partnering with a litigation funder like Bentham, the company can pursue those claims that have the strongest chance of a successful recovery. For an in-house department, partnering with a funder can help reduce costs and risk and transform litigation into a source of revenue to help boost the bottom line.