Finding a Funder in Three Simple Steps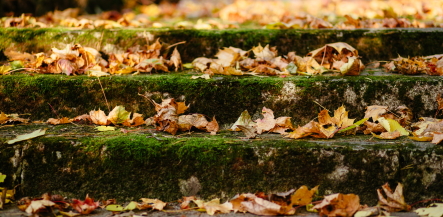 With an increase in the number of commercial litigation funders operating in Australia in recent years, lawyers may be unsure about which funder to select for their clients. From considering a funder's track record, to whether the funder understands the legal issues in the case, to being mindful of the source of the capital being provided, it can be a daunting task to decide or, for that matter, to make the first call to a funder.
Prepare, Select and Call
We recommend following these three steps to find a funder:
1. Prepare in advance
Funders will ask for a summary of the legal and factual issues in the case, and whether there is documentary or other evidence that supports the claims or refutes any likely defences. An analysis of the potential damages, even if preliminary, will also be important. This may have been conducted by the lawyers or their consultants.
2. Narrow the options
Litigation funders are not interchangeable. We recommend looking at the potential funder's track-record (how many claims has it funded, for how much and what were the results, including the returns to claimants), as well as the skills, experience and competence of its staff. Another factor to check is the transparency of the funder's business structure (for example, is it a public company that is required to publicly disclose its financial position, private company or private fund etc). Finally, it is particularly important to check the funder's financial resources to ensure it has sufficient capital to meet its likely funding obligations and that it could "go the distance" if an unexpected turn in the case was to require revisiting the litigation budget.
3. Contact the funder
Most funders, including IMF Bentham, welcome inquiries from claimants directly or from their lawyers, either by phone or email. A brief call, for the funder to explain its funding criteria and process, and to discuss whether the case meets those criteria is, for many, the most efficient method of ascertaining whether a funder will be interested in potentially investing in a case.
While each case presents a unique set of issues, funders at a minimum look for the following in any investment opportunity:
a case that is strong on liability and preferably supported by documentary evidence;
estimated damages that are of a sufficient level, given the likely costs and risks of pursuing the claim; and
a high likelihood of recoverability of the damages.
If there is interest, the funder will request the execution of a confidentiality agreement early in the process to protect confidentiality and privilege over any information and documents provided to the funder. The funder will then conduct an extensive due diligence on the proposed action.
Please contact us to learn more about the funding process or to receive a preliminary assessment of whether your case meets our funding criteria.
ABOUT IMF BENTHAM
IMF is one of the leading global litigation funders, headquartered in Australia and with offices in the US, Singapore, Canada, Hong Kong and the UK. IMF has built its reputation as a trusted provider of innovative litigation funding solutions and has established an increasingly diverse portfolio of litigation funding assets.
IMF has a highly experienced litigation funding team overseeing its investments. We have a 90% success rate over 166 completed investments and have recovered over A$1.3 billion for clients since 2001.
For further information regarding IMF and its activities, please visit www.imf.com.au