Study Finds Attempts to Force Disclosure of Litigation Funding Agreements "Overwhelmingly Unsuccessful"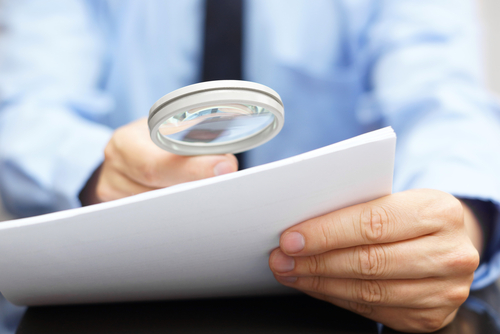 By Sarah Jacobson, Legal Counsel
A new study by Tennessee-based litigation funding broker Westfleet Advisors has found that litigants attempting to force disclosure of an opposing party's litigation financing documents are overwhelmingly unsuccessful.
The study – which was shared with Law.com but is not yet publicly available – is authored by Charles Agee, the CEO of Westfleet, along with Lucian Pera, a partner at Adams and Reese LLP, and Steven Vickery, a law student at Vanderbilt University Law School.
According to Westfleet's review of federal and state case law, judges have overwhelmingly determined that litigation financing documents are outside the scope of discovery. Westfleet identified 30 federal and state cases across the United States in which a party sought disclosure of litigation financing documents. Discovery into litigation financing documents was denied, at least in part, in 24 of the 30 cases (i.e., 80% of the time). The study finds that the chief rationale for non-disclosure is the work-product doctrine, referred to in 20 of the 24 cases denying or limiting discovery. The work-product doctrine generally protects against disclosure of materials prepared by a party's attorneys or those acting under the direction of a party's attorneys when such documents are prepared in anticipation of litigation.
Not surprisingly, the bulk of the decisions analyzed by Westfleet were issued between 2014 and 2016, indicating the growth of the litigation finance industry in recent years. The study further shows that the 2014 decision by the United States District Court for the Northern District of New York in Miller v. Caterpillar marked a turning point in the courts' treatment of litigation financing-related discovery requests. In Miller, after Miller's use of third-party funding became known to Caterpillar, Caterpillar sought the production of the litigation funding agreement as well as litigation-related documents shared between Miller and the funder. The Miller court rejected Caterpillar's arguments, finding, in pertinent part, that documents shared with the litigation funder under a non-disclosure agreement were protected by the work-product privilege. The majority of state and federal courts have followed Miller's reasoning in rejecting discovery requests for litigation financing documents, thereby protecting the relationship between litigation funders and their clients.
That the state of the law is against disclosure of litigation financing documents likely informs why litigation financing opponents have, in recent months, increasingly pushed for legislative changes to require disclosure. While the breadth and scope of these legislative changes remains to be seen, it is evident that the majority of judges believe that litigation funding documents are outside the scope of discovery.