IMF Bentham guest speaker at STEP Asia Conference in Hong Kong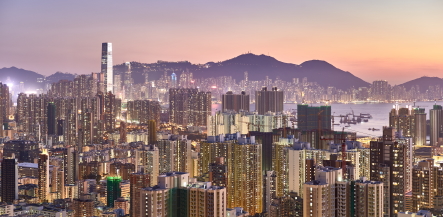 IMF Bentham's Ms Cheng-Yee Khong will be a guest speaker at this year's STEP Asia Conference, taking place at The Grand Hyatt Hotel, Hong Kong on 20-21 November 2018.
Cheng-Yee will discuss third-party dispute finance in a session titled 'Political risk planning: Issues to consider with assets in unstable jurisdictions'.
The STEP Asia Conference attracts delegates from all over the world. In 2017 the 2-day event attracted over 450 practitioners from 32 jurisdictions worldwide, and the 2018 promises to be an equally popular event.
STEP is a worldwide association for professionals advising families across generations. STEP's primary purpose is to improve public understanding of the issues families face in relation to inheritance and succession planning and promote education and high professional standards among its members.
See the flyer here.
ABOUT IMF BENTHAM
IMF is one of the leading global litigation funders, headquartered in Australia and with offices in the US, Singapore, Canada, Hong Kong and the UK. IMF has built its reputation as a trusted provider of innovative litigation funding solutions and has established an increasingly diverse portfolio of litigation funding assets.
IMF has a highly experienced litigation funding team overseeing its investments. We have a 90% success rate over 166 completed investments and have recovered over A$1.3 billion for clients since 2001.
For further information regarding IMF and its activities, please visit www.imf.com.au.