3 Reasons Litigation Finance Is Trending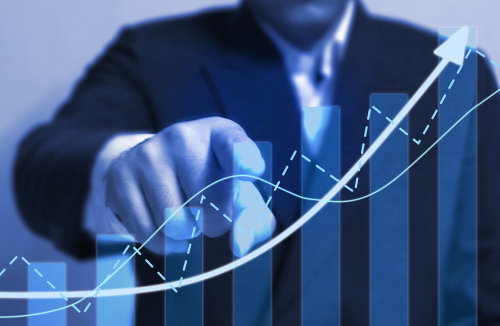 In today's fast-paced society, we are constantly being distracted by the latest and greatest innovation. However, in the legal industry, which is often associated with being slow and resistant to change, most new ideas, products, or services are met with skepticism. Even the use of contingency fees, which is now commonplace, was once faced with great resistance.
When the litigation finance industry put down its roots in the United States there was fear, suspicion and resistance to allowing third parties to finance cases. These initial misconceptions have, for the most part, subsided in firms nationwide. More and more, we are receiving requests to educate lawyers, firms, and corporations, on funding or to help provide information on internal firm task forces.
Why is litigation finance trending now? Here are three reasons.
Growing Demand
It's as simple as the classic economic theory of supply and demand—neither can exist without a market. The market for litigation finance has broadened from the early days of small company, plaintiffs' side, single-case funding. Funding has become an innovative tool that firms of all sizes are utilizing to smooth cash flow, take on mitigated risk, and offer alternative fee arrangements for their clients. Similarly, companies of all sizes are now using or interested in using litigation finance as working capital, or to remove the expense of legal fees and costs from their financial statements and/or to monetize their litigation assets.
As firms and companies begin to understand the economic benefits of funding and how it can be incorporated into their business, demand continues to grow.
It's Going Global
In some jurisdictions that were previously resistant to litigation finance, there has been a 180-degree about-face from an outright prohibition to allowing the practice in designated circumstances.
For example, just last year in Singapore, the law was changed to allow funding in international arbitration and insolvency matters, eliminate the torts of maintenance and champerty, and provide that litigation funding contracts are enforceable in Singapore courts and tribunals. Longstanding concern that a torrent of frivolous lawsuits would arise once third-party funding was made available to litigants was rejected by legislators, as they reasoned that companies seeking access to funding can do so only after undergoing intense due diligence on the merits of their claims. Similarly, in Hong Kong (where maintenance and champerty laws still exist), the legislature also passed laws last year that allow third-party funding in insolvency, arbitration, mediation, and related court proceedings.
But the progress didn't just stop in Asia. More recently, in a first-of-its-kind partnership backed by Kobre & Kim's global litigation team, we created a $30M litigation fund for Israeli companies to enable them to properly fight their intellectual property and trade secret battles against foreign companies.
It's Gone Mainstream
Litigation finance is increasingly being discussed in various news outlets—from the Wall Street Journal to The American Lawyer to CNBC—and has been the subject of mainstream television shows such as The Good Wife.
Conclusion
In the ever-competitive legal industry, lawyers who learn about litigation finance gain advantage. They broaden their knowledge about something that companies are quickly embracing as a means of affording cases and they learn how capital collateralized by litigation can be used to impact the bottom line at their firms. It's worth taking the time to understand how litigation funding can benefit you, your clients, and your firm or company. Get to know us better.