Cheng-Yee Khong and other international experts' training session on international arbitration for elite Guangdong lawyers reaches over half a million viewers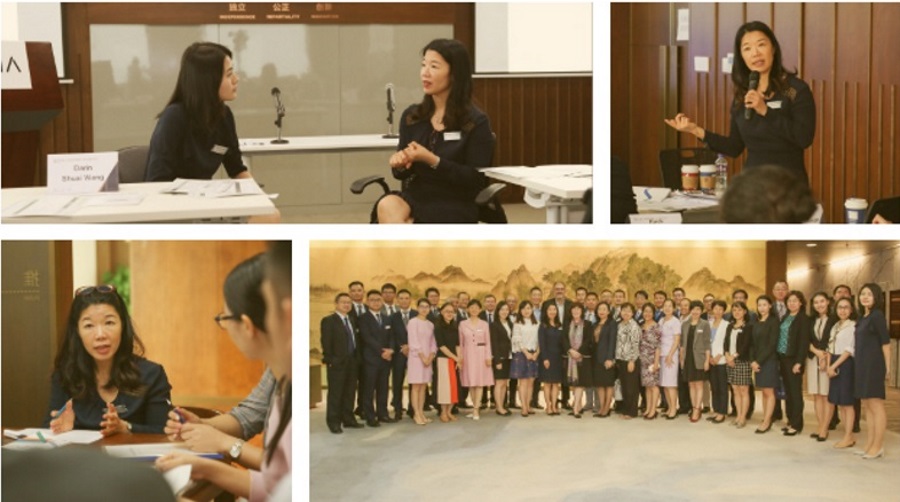 IMF Bentham's Cheng-Yee Khong participated in a 3-day training session on international arbitration for elite Guangdong lawyers held in Shenzhen from 28 to 30 August. The session was run jointly by the International Chamber of Commerce (ICC), Shenzhen Court of International Arbitration (SCIA), Moot Alumni Association (MAA) and Guangdong Lawyers' Association.
Cheng-Yee spoke about costs of arbitration and third-party funding. The training session also included presentations on various other aspects of international arbitration, including ICC and SCIA arbitration, practical workshops, a mock arbitration and dynamic and engaging discussions about international arbitration best practices. The session and speakers' interviews, including Cheng-Yee's, were broadcast live and received over half a million hits by the second day.
Cheng-Yee leads IMF Bentham's Hong Kong office and is an international arbitration specialist. She was formerly the Director and Counsel to the International Chamber of Commerce International Court of Arbitration in Hong Kong, where she helped launch the ICC's Asia Office and was in charge of developing and managing ICC arbitrations in the Asia Pacific region. Cheng Yee works closely with IMF Bentham's Singapore office to assess and manage funded cases throughout Asia, including arbitration, litigation and insolvency claims.
ABOUT IMF BENTHAM
IMF Bentham is one of the leading global litigation funders, headquartered in Australia and with offices in the US, Singapore, Canada, Hong Kong and the UK. IMF Bentham has built its reputation as a trusted provider of innovative litigation funding solutions and has established an increasingly diverse portfolio of litigation funding assets.
IMF Bentham has a highly experienced litigation funding team overseeing its investments. IMF Bentham has a 90% success rate over 175 completed investments and has recovered over A$1.4 billion for clients since 2001.
For further information regarding IMF and its activities, please visit www.imf.com.au or www.imf.sg.