Israeli Startups and Emerging Companies Have an Innovative New Way to Assert Legal Rights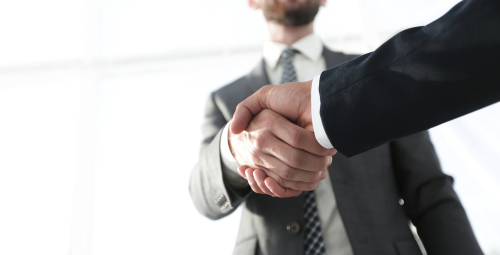 An unfortunate yet all too frequent problem that arises in the lifecycle of startup and emerging companies worldwide is how to effectively enforce important legal rights against large, multi-national corporations that have wronged them.
Even with meritorious claims and the potential for a substantial recovery in hand, these fledgling companies quickly realize that protracted litigation against well-heeled adversaries is unpredictable and often cost-prohibitive. To be clear, the decision to initiate bet-the-company litigation is a critical investment of time and precious resources that could be dedicated to the growth of the company. Add to that the complexity of bringing such claims in a foreign venue and the prospect becomes even more daunting.
In Israel, global litigation financing firm Bentham IMF and Kobre & Kim, a New York-based law firm with an office in Tel Aviv and outposts in 10 other countries, are providing a solution to companies facing just such a dilemma. In July, Bentham and Kobre & Kim jointly launched a $30 million fund to provide both non-recourse litigation financing and top-notch, cross-border litigation expertise to help Israeli companies bring claims against large corporate wrongdoers across the world.
As Kobre & Kim attorney Michael Rosen told The Times of Israel, the new fund is designed to help Israeli companies level the playing field against the largest international players that have impinged upon their legal rights. "People give up," Rosen said in an interview with the newspaper. "We are trying to solve that problem.[i]"
AN ACUTE PROBLEM
As we have noted before, trade secret misappropriation can be particularly acute in tech-centric hubs like Silicon Valley, where start-up companies often hope to develop and commercialize unique ideas with larger companies or business incubators. In Israel, a similar technology hot-spot, the problem can be even more acute. The local market is small and partnering with a global corporation—often from the United States—can be critical in ensuring a product's success.
Through the Israel Litigation Fund, Bentham subsidizes a portion of Kobre & Kim's legal fees and up to 100% of the legal expenses (like expert witnesses), while Kobre & Kim invests the rest of its legal fees. Together, the arrangement provides clients with a full (or nearly full) contingency and top-notch legal representation through the life of the litigation. And because Bentham and Kobre & Kim do not recover any payment unless and until the litigation is successful—by way of settlement, judgment or otherwise—startup and emerging companies can inject capital in their businesses instead of spending it on lawyers.
In doing so, they also send an important message to the marketplace that they will aggressively protect their technology from future incursions. Similarly, having funding in place helps quell potential concerns from venture capital stakeholders about the impact of litigation on their investments. Because it is non-recourse, this financing program is available only for cases that are highly likely to succeed. Thus, it provides some level of comfort to investors and stakeholders that the company has colorable claims against its adversaries.
STREAMLINED PROCESS
The fund offers companies in Israel a streamlined process for obtaining funding. Inquiries undergo an expedited due diligence process and financing decisions are made within weeks. "It's in keeping with the Israeli spirit of 'everything moves fast,'" Rosen said in an interview with The American Lawyer.
The fund is the first-of-its-kind partnership between a litigation funder and a law firm in Israel. Kobre & Kim noted that it has worked with Bentham on past matters and cited its experience and status as a highly reputable funder that is publicly traded. "They have a history of being open and transparent in who they are," Kobre & Kim partner Michael Ng told The American Lawyer. "That will give clients in Israel greater comfort."
To learn how we can help Israeli firms with their legal disputes abroad, please contact us.