IMF Bentham Limited takes part in 2018 China Arbitration Week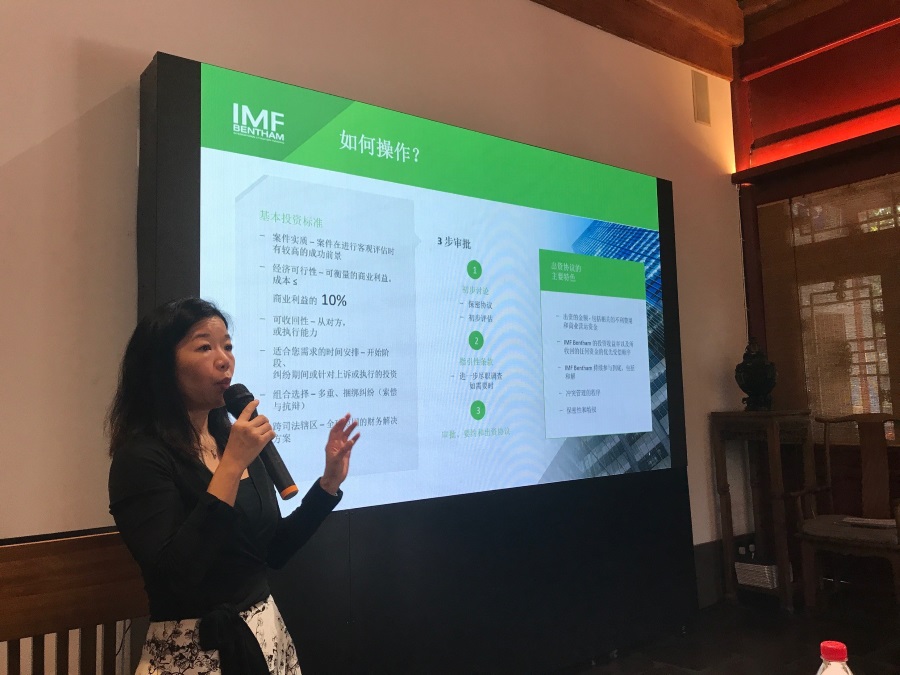 IMF Bentham's Tom Glasgow and Cheng-Yee Kong attended the 2018 China Arbitration Summit (2018 Summit) held in Beijing on 16 and 17 September.
The 2018 Summit, a pre-eminent part of China Arbitration Week, was co-hosted by the Supreme People's Court of the People's Republic of China (SPC), the United Nations Commission on International Trade Law (UNCITRAL), China Council for the Promotion of International Trade (CCPIT) and China International Economic and Trade Arbitration Commission (CIETAC). Representatives of major international arbitral institutions, judges, arbitrators, lawyers, in-house counsel and other leading figures in the field of arbitration attended to discuss the trends and social concerns in domestic and international arbitration development.
The 2018 Summit included a session on diversification and internationalisation of dispute resolution mechanisms and a session to commemorate the 60th Anniversary of the New York Convention.
In addition to attending the 2018 Summit, Tom and Cheng-Yee participated in CIETAC Hong Kong's Day of Arbitration Field Practice, held in Beijing on 16 September. Tom, Cheng-Yee and Jessica Fei, a partner of Herbert Smith Freehills, provided a practical demonstration of a negotiation with a third-party funder in relation to an arbitration.
Tom is IMF Bentham's Chief Investment Officer – Asia, based in Singapore. Prior to joining IMF Bentham, he was a senior member of Allen & Overy's international arbitration and disputes practice in Asia. Tom has managed international arbitrations under most leading sets of institutional rules, seated in Hong Kong, Singapore, Tokyo, Manila and London. Tom works closely with Cheng-Yee, an international arbitration specialist, who leads IMF Bentham's Hong Kong office. She was formerly the Director and Counsel of the International Chamber of Commerce International Court of Arbitration Secretariat, where she helped launch the ICC's Asia Office and was in charge of developing and managing ICC arbitrations in the Asia Pacific region. Tom and Cheng-Yee assess and manage funded cases for IMF Bentham throughout Asia, including arbitration, litigation and insolvency claims.
ABOUT IMF BENTHAM
IMF Bentham is one of the leading global litigation funders, headquartered in Australia and with offices in the US, Singapore, Canada, Hong Kong and the UK. IMF Bentham has built its reputation as a trusted provider of innovative litigation funding solutions and has established an increasingly diverse portfolio of litigation funding assets.
IMF Bentham has a highly experienced litigation funding team overseeing its investments. IMF Bentham has a 90% success rate over 175 completed investments and has recovered over A$1.4 billion for clients since 2001.
For further information regarding IMF Bentham and its activities, please visit www.imf.com.au or www.imf.sg.