Portfolio Financing Can Help A Boutique Firm Blossom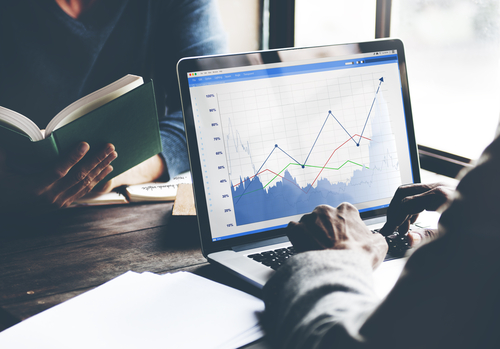 For many litigators, opening their own boutique law firm is right at the top of the career bucket list. Even so, launching a new firm requires a strong capital investment and understandably, few lawyers are willing to put their savings on the line to chase the dream.
Raymond Boucher, a veteran Los Angeles-based trial attorney told the Wall Street Journal a few years ago: "Litigation is difficult. It's expensive. It's time consuming. Generally speaking it takes a new firm three to five years to become successful."
Yet litigation funding, as Boucher and others have learned, offers a financial bridge that can allow them to build a new firm and pursue the kinds of cases that will provide substantial returns over the course of several years. "The benefit of financing is that it gives you lead-up time," Boucher told the Journal.
Perhaps best known for his role in securing a $660 million settlement on behalf of clergy-abuse victims in California, Boucher turned to Bentham IMF to help launch his own firm, Boucher LLP. Bentham invested several million dollars in a portfolio of cases Boucher litigated, and he, in turn, used the investment to finance the litigation and startup costs at his new firm. The Los Angeles-based boutique now employs 10 lawyers and pursues an array of complex litigation matters.
Reaping the Benefits of a Portfolio Approach
Financing a portfolio of cases allows a funder to spread risk over several matters—making it a more attractive investment than a one-off case. Such portfolio investments are an increasingly common tool used by litigators to finance multiple cases on a full or partial contingency fee basis. How common is it? In a recent survey, Law 360 found that nearly 40 percent of litigators who have used funding have done so via a portfolio arrangement.
A portfolio approach offers several benefits to a startup firm. Here are just a few:
• Non-Recourse Capital. Litigation financing is non-recourse, which means the funder recoups its investment and a return only in the event of a successful recovery. Unlike a bank loan, the new firm—and its lawyers—are not on the hook for principal or interest and owe nothing if a case is unsuccessful.
• Instant Cash Flow. Litigation financing creates a reliable source of cash to pay for operational expenses—a primary concern for a new firm. Overhead costs begin the moment it opens its doors. Absent funding, a reliable revenue stream may take months, or years, to develop.
• Fewer Distractions. When new firms are confronted with cash flow issues, the lawyers involved are often forced to take on smaller matters to help pay the bills. This distracts from cases with the largest potential recoveries. With capital in hand, the partners can spend time on more complex cases.
• Technology Investments. Portfolio financing can allow partners interested in taking an innovative approach to their practice to make necessary investments into technological advancements in the legal industry, such as artificial intelligence or e-discovery tools, that may make their firms more efficient and profitable over the long term.
Creating a boutique firm can be an attractive prospect for partners who are looking to take on commercial contingency litigation that may not fit the model of their current firms. Through a portfolio funding arrangement, they can immediately monetize future revenues, mitigate risk, and realize the potential upside from cases they may not have otherwise been able to pursue.
For a further discussion about how portfolio financing can benefit you, contact us for a consultation.