Funding Can Help Companies Cope with the Rising Tide of Trade Secret Cases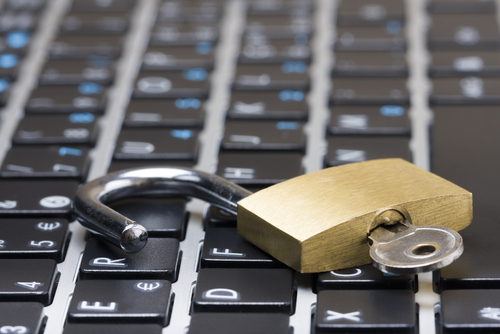 Recently released statistics show a rapid rise in the number of trade secret cases filed in the United States. It is a trend we are seeing play out at Bentham IMF, as well as with litigants increasingly seeking opportunities to employ litigation funding to finance their claims.
According to a report by LexMachina released over the summer, "trade secret case filings, after years of hovering around 900 cases per year, increased sharply in 2017 to 1,134 cases (a gain of more than 30% over 2016)." The report encompasses the period after the May 2016 enactment of the Defend Trade Secrets Act, a new federal law that allows claimants to file trade secret misappropriation cases in federal courts.
Access to federal courts is not the only factor fueling the rise. For companies, a strong job market—with employees jumping to competitors—and the increasingly digital nature of business are helping increase the risk of trade secret theft and, by extension, litigation.
Bentham helps companies of all sizes with financing to pursue meritorious trade secret cases. While larger companies may be able to fund cases on their own, litigation budgets are often tight and legal fees can detract from earnings. The company's payment of legal fees can result in a reduction in EBITDA, while a recovery may occur years later and cannot be recorded as profit.
Funding, however, can allow a company to remove a considerable portion of the litigation expenses from the bottom line. Securing funding to forcefully litigate a trade secret case may also send a message to competitors and employees that the company will protect its important property rights.
For start-ups and smaller companies, litigation funding can help level the playing field against larger, better-funded adversaries. With funding in hand, a company can hire high-quality legal counsel and maintain the capital needed to withstand protracted litigation without being forced to accept an early, nuisance-value settlement. Bentham can also provide operating capital to help companies stay afloat as litigation progresses.
Hiring expert witnesses is another key litigation expense. Claimants can use funding to hire strong experts—which is particularly useful when trade secrets involve an untested innovation. During the damages phase of a case, an expert can establish the value of an invention and help the court understand and accept projected damages.
As with the other types of commercial litigation we finance, funding utilized for trade secrets litigation is non-recourse, which means we receive a return on our investment only in the event of a successful resolution. We can also provide portfolio financing for companies and law firms with a large number of meritorious trade secret cases. Portfolio financing allows them to cover most, or all, of their fixed costs and to recover damages or, in the case of law firms, contingency fees.
As trade secret cases become more commonly litigated, it is important for companies to move quickly once a theft occurs to maximize the chances of success. Bentham can provide commercial litigants with the resources necessary to assert their rights and protect their critical intellectual property.