New MARC Arbitration Rules launched in London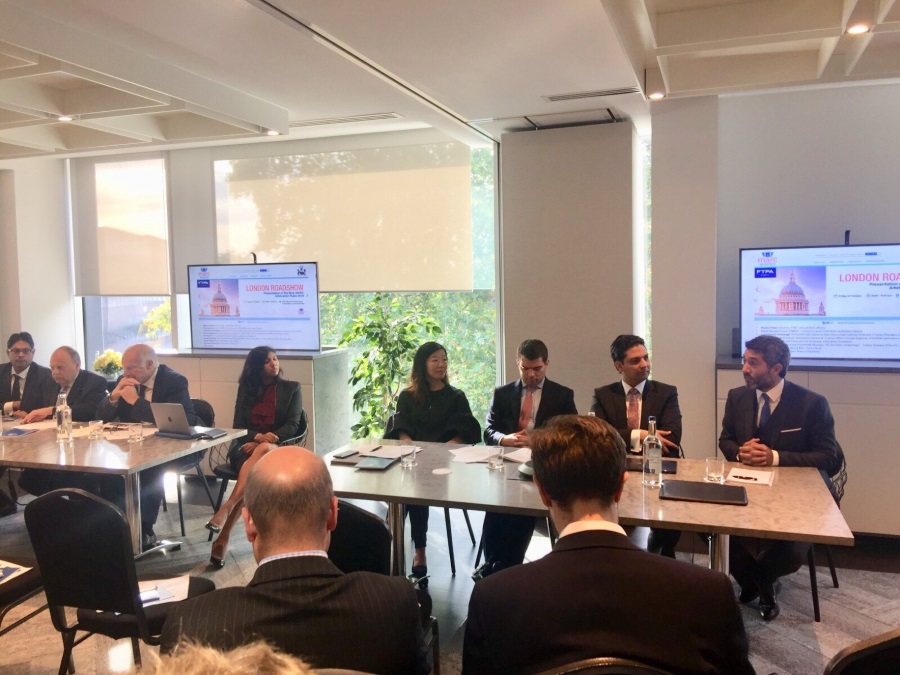 IMF Bentham Limited's Cheng-Yee Khong participated in the first leg of a roadshow held in London to launch the new MARC Arbitration Rules. MARC (MCCI Arbitration and Mediation Center) is the alternative dispute resolution branch of the MCCI (Mauritius Chamber of Commerce and Industry).
MCCI pioneered institutional arbitration in Mauritius in 1996 by setting up the MCCI Permanent Court of Arbitration, rebranded as MARC in 2012. It is at the forefront of developments in arbitration and other methods of ADR in Mauritius and the Indian Ocean region.
The new Rules were officially launched in Mauritius and came into force in May 2018. The roadshow in London was held to inform practitioners and arbitrators about MARC and the development of international arbitration in Mauritius which has a supportive judicial system. MARC is a multi-cultural and multi-lingual service provider located in the Indian Ocean, between the African and the Asian continents, and therefore well-placed for European disputes.
Cheng-Yee, who leads IMF Bentham's Hong Kong office, presented the innovative features of the new Rules and drew attention to the template MARC arbitration clause, which reminds parties to consider agreeing in advance on the law of the arbitration agreement, as well as the seat and language of arbitration. Presentations by distinguished panellists including Neil Kaplan QC and Lord Neuburger were followed by a Q&A session. Participants were particularly interested in the optional appeal procedure on points of law in awards, one of the innovative provisions found in the Rules.
Cheng-Yee is an international arbitration specialist. She is a member of the MARC Court and spearheaded the drafting of the new Rules. Cheng-Yee was formerly the Director and Counsel of the International Chamber of Commerce International Court of Arbitration Secretariat, where she helped launch the ICC's Asia Office and was in charge of developing and managing ICC arbitrations in the Asia Pacific region. Part of Cheng-Yee's responsibilities for IMF Bentham include assessing cases for funding throughout Asia, including arbitration, litigation and insolvency claims.
ABOUT IMF BENTHAM
IMF Bentham is one of the leading global litigation funders, headquartered in Australia and with offices in the US, Singapore, Canada, Hong Kong and the UK. IMF Bentham has built its reputation as a trusted provider of innovative litigation funding solutions and has established an increasingly diverse portfolio of litigation funding assets.
IMF Bentham has a highly experienced litigation funding team overseeing its investments. IMF Bentham has a 90% success rate over 175 completed investments and has recovered over A$1.4 billion for clients since 2001.
For further information regarding IMF Bentham and its activities, please visit www.imf.com.au or www.imf.sg.