IMF Bentham shares insights in The Australian Legal Review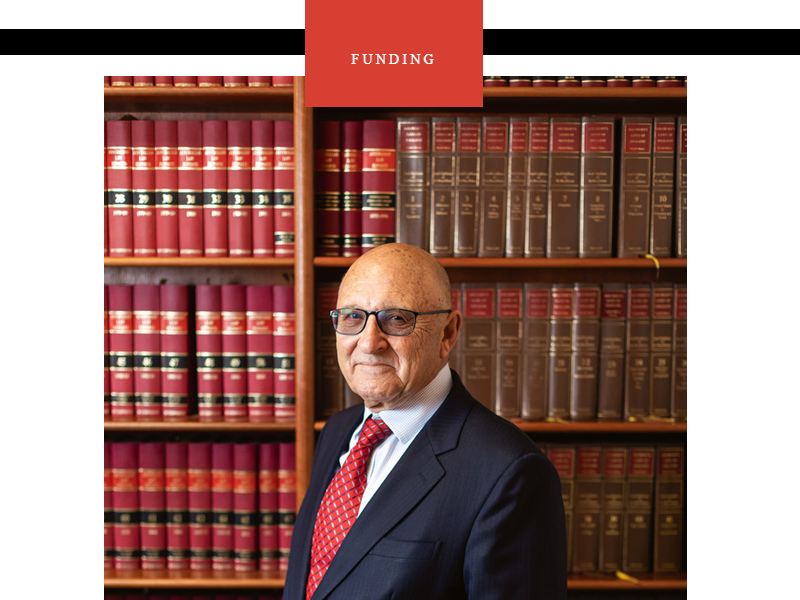 Global litigation financier, IMF Bentham Limited, has featured in The Australian Legal Review magazine. The Australian was keen to understand how this extremely successful pioneer achieved its position as one of the most trusted brands in the funding industry. The answer to IMF Bentham's success is its highly talented and experienced team of Investment Managers and a rigorous investment process overseen by a prudent Investment Committee, comprising industry founders and former judges (including The Honourable John Sulan QC who was interviewed for the feature). The 500+ years collective wisdom of this team has produced a 90% success rate over 17 years, recovering $1.4 billion for funded claimants.

The Australian also explored what the future holds for third-party dispute finance, which is becoming a mainstream solution for businesses seeking new strategies for capital and risk management. IMF Bentham's Hugh McLernon, Andrew Saker and Clive Bowman were also interviewed for the feature, sharing insights into the past, present and future of this dynamic industry.
Dispute finance has grown from its Australian origins of providing access to justice to now enabling corporates to pursue their claims using external funding while retaining their own cash for other business projects (and at the same time removing litigation costs from the P&L and transferring exposures such as adverse costs).
Below is the filmed interview with Andrew Saker and Clive Bowman and for the transcript, click here.


ABOUT IMF BENTHAM
IMF Bentham is one of the leading global litigation funders, headquartered in Australia and with offices in the US, Singapore, Canada, Hong Kong and the UK. IMF Bentham has built its reputation as a trusted provider of innovative litigation funding solutions and has established an increasingly diverse portfolio of litigation funding assets.
IMF Bentham has a highly experienced litigation funding team overseeing its investments. IMF Bentham has a 90% success rate over 175 completed investments and has recovered over A$1.4 billion for clients since 2001.
For further information regarding IMF Bentham and its activities, please visit www.imf.com.au or www.imf.sg.