Israel Litigation Fund enables companies to level the playing field against large corporations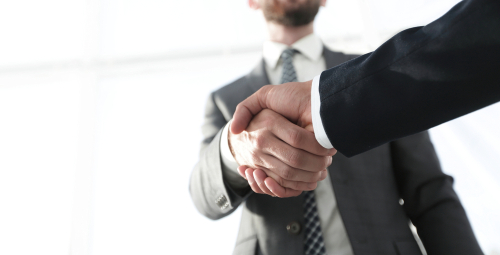 An unfortunate yet all too frequent problem that arises in the lifecycle of startup and emerging companies worldwide is how to effectively enforce important legal rights against large, multi-national corporations that have wronged them.
Even with meritorious claims and the potential for a substantial recovery, these fledgling companies quickly realise that protracted litigation against well-heeled adversaries is unpredictable and often cost-prohibitive. The decision to initiate bet-the-company litigation is a critical investment of time and precious resources that could be dedicated to the growth of the company. Add to that the complexity of bringing a claim in a foreign jurisdiction and the prospect becomes even more daunting.
In Israel, IMF Bentham Limited's US subsidiary, Bentham IMF (Bentham), and Kobre & Kim, a New York-based law firm with an office in Tel Aviv and outposts in 10 other countries, are providing a solution to companies facing just such a dilemma. As Bentham reported in September 2018, Bentham and Kobre & Kim jointly launched a $30 million fund to provide both non-recourse litigation financing and top-tier, cross-border litigation expertise to help Israeli companies bring claims against large corporate wrongdoers across the world.
As Kobre & Kim attorney, Michael Rosen, told The Times of Israel, the fund is designed to help Israeli companies level the playing field against the largest international players that have impinged upon their legal rights.
Israel Litigation Fund
Through the Israel Litigation Fund, Bentham subsidises a portion of Kobre & Kim's legal fees and up to 100% of the legal expenses (like expert witnesses), while Kobre & Kim invests the rest of its legal fees. Bentham and Kobre & Kim do not recover any payment unless and until the litigation is successful— by way of settlement, judgment or otherwise. Consequently, startup and emerging companies can inject capital in their businesses instead of spending it on lawyers.
Kobre & Kim has worked with Bentham on past matters and cited its experience and status as a highly reputable funder that is publicly traded. "They have a history of being open and transparent in who they are," Kobre & Kim partner Michael Ng told The American Lawyer. "That will give clients in Israel greater comfort."
For more details of the fund, a first-of-its-kind partnership between a litigation funder and a law firm in Israel, see Israeli Startups and Emerging Companies Have an Innovative New Way to Assert Legal Rights.
ABOUT IMF BENTHAM
IMF Bentham is one of the leading global litigation funders, headquartered in Australia and with offices in the US, Singapore, Canada, Hong Kong and the UK. IMF Bentham has built its reputation as a trusted provider of innovative litigation funding solutions and has established an increasingly diverse portfolio of litigation funding assets.
IMF Bentham has a highly experienced litigation funding team overseeing its investments. IMF Bentham has a 90% success rate over 175 completed investments and has recovered over A$1.4 billion for clients since 2001.
For further information regarding IMF Bentham and its activities, please visit www.imf.com.au or www.imf.sg.