IMF Bentham's Nathan Landis discusses third-party funding at inaugural Darwin Arbitration Symposium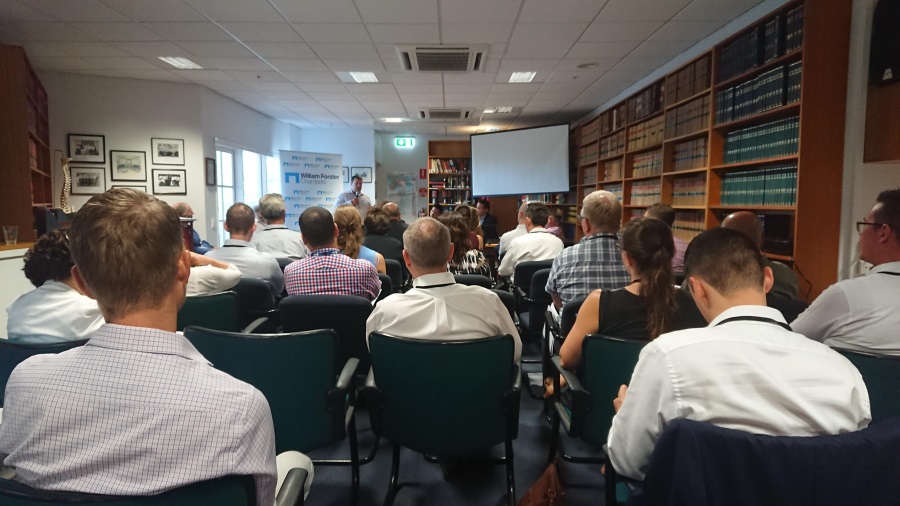 IMF Bentham Limited's Nathan Landis was thrilled to participate in the inaugural Darwin Arbitration Symposium, held in Darwin on 24 October. The Symposium, hosted by William Forster Chambers in Darwin, was the first arbitration event held in the Northern Territory.
Nathan is an investment manager in IMF Bentham's Perth office. He has responsibility for due diligence and management of funded cases, including arbitrations. He participated in panels dealing with third-party funding in arbitrations and enforcing arbitral awards.
During the session dealing with third-party funding, Nathan discussed the steps to obtain financing, and described how to prepare a matter for funding, including the types of documents that should be provided. The panel also discussed how an involved third-party funder can assist a claimant to efficiently prosecute its case.
The session dealing with the role of the courts in the arbitral process included a discussion about how to enforce arbitral awards. Nathan was able to share some insights from his experience as a legal practitioner and investment manager on how this process actually works in practice.
The audience comprised around 30 legal practitioners and non-lawyers from Darwin and further afield.
About IMF Bentham
IMF Bentham is one of the leading global litigation funders, headquartered in Australia and with offices in the US, Singapore, Canada, Hong Kong and the UK. IMF Bentham has built its reputation as a trusted provider of innovative litigation funding solutions and has established an increasingly diverse portfolio of litigation funding assets.
IMF Bentham has a highly experienced litigation funding team overseeing its investments. IMF Bentham has a 90% success rate over 175 completed investments and has recovered over A$1.4 billion for clients since 2001.
For further information regarding IMF Bentham and its activities, please visit www.imf.com.au or www.imf.sg.