The latest legal thriller: key issues in litigation finance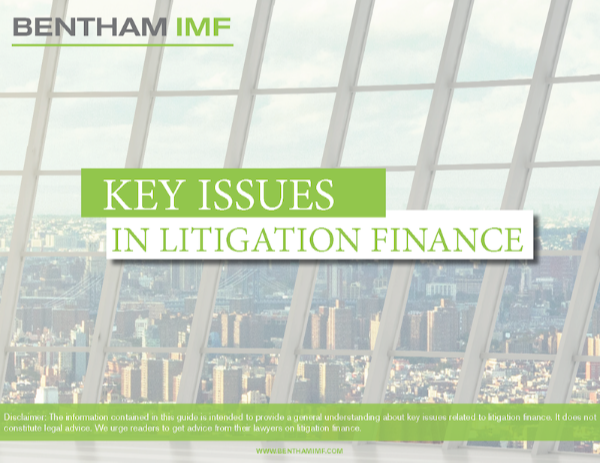 Bentham IMF is pleased to announce the publication of its guidebook on the key issues related to commercial litigation finance.
Topics covered in the quick-read guidebook include:
understanding how the doctrines of champerty and maintenance impact the accessibility of litigation funding
protecting the confidentiality of information reviewed by funders during deal diligence
why courts deny motions to disclose litigation funding arrangements and agreements
the role funders play in funded litigations
how funders navigate conflict of interest issues
As a well-capitalized, publicly traded company with an extensive history and track record of success in commercial litigation finance, Bentham IMF has a reputation for operating with integrity and transparency. We are widely regarded as one of the most professional and ethical funders in the commercial litigation finance industry. This guidebook is one of many tools we provide to help the legal and business communities understand complex issues surrounding litigation funding.
In addition to the resources referenced in the guidebook, readers can study this topic in greater depth by visiting our blog, Vimeo channel and case studies.
Coming Soon: Stay tuned for the upcoming launch of our monthly podcast series.