IMF Bentham's Noah Wortman attends Council of Institutional Investors Fall Conference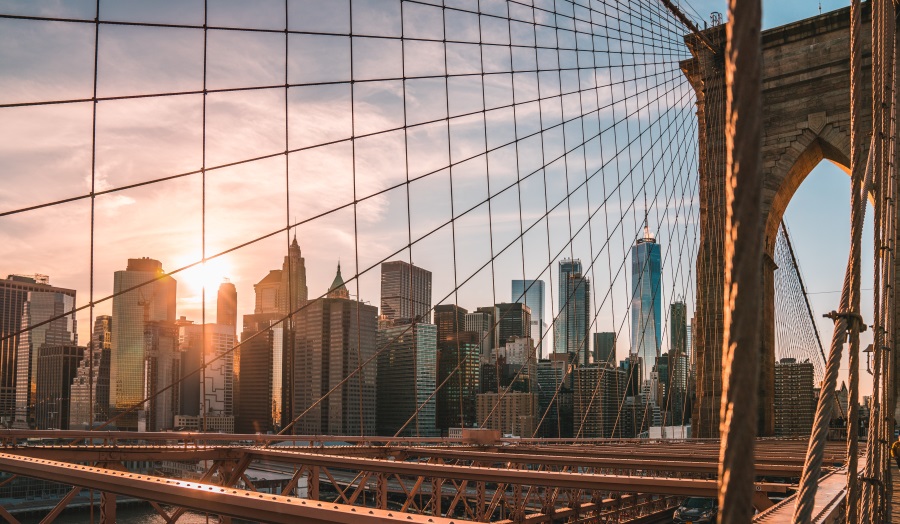 IMF Bentham Limited's Noah Wortman was delighted to attend the Council of Institutional Investors (CII) Fall Conference in NYC in late October. CII's Fall Conference brought many of the world's institutional investors, regulators, and ESG professionals together under one roof to discuss and debate topics surrounding investment stewardship, public policy, corporate governance, and shareholder activism.
One of the important topics that was discussed throughout the conference, and is at forefront of many people's minds, was the issue of dual-class share structure where voting rights differ. CII called upon the New York Stock Exchange (NYSE) and Nasdaq to limit listings of companies with dual-class share structures to shorter terms for those shares.
The petitions, announced during the conference, urged the NYSE and Nasdaq to amend their listing standards so that companies seeking to list multiple share classes with differential voting rights would have to include sunset provisions, so those rights are converted within seven years of an initial public offering to "one share-one vote." This would ensure voting power is directly proportional to an investor's capital at risk.
The debate over dual class shares gained increased attention in March 2018 when Snap Inc., the parent company of Snapchat, launched a USD 3.9-billion IPO. Only non-voting shares in the company were offered to investors.
Tech companies, in particular, have increasingly favored tiered voting structures in recent years, with dual-class and multiplayer class share structures built around limited public voting rights. Google/Alphabet, Alibaba, Facebook, Groupon, and LinkedIn are among the companies where the majority of company control resides with owners of superior shares granted greater voting rights than the class of publicly owned stock. In these systems, founders and pre-IPO insiders retain majority voting rights and control over director selection even as their ownership, risk, and 'skin in the game' is spread among new shareholders.
CII Chairman, Ash Williams, who is Executive Director and Chief Investment Officer of the Florida State Board of Administration (approximately USD 200 billion AUM), said investors have seen companies with special voting rights stumble because of self-dealing, lack of strategic planning and ineffective boards but that "external share owners have little recourse". As result, there is growing consensus that time-based sunset provisions are required.
The move is supported by many asset managers including the world's largest, BlackRock, whose co-founder and Vice Chairwoman, Barbara Novick, told CII members that "enthusiasm" for sunset provisions "understates our level of support."
The take home on this topic from CII's Fall Conference was that, even though corporations have not stopped issuing dual-class or multi-class stock, institutional investors should remain vigilant to protect shareholders' voting rights. Investors in publicly traded companies can speak out against proposed changes to share structures or resort to litigation when necessary, as happened in the Google, Facebook and IAC cases. Institutional investors may also lobby the US Congress, regulators, and the national exchanges to revive the traditional ban on non-voting shares or make it harder to issue no-vote shares.
About IMF Bentham
IMF Bentham is one of the leading global litigation funders, headquartered in Australia and with offices in the US, Singapore, Canada, Hong Kong and the UK. IMF Bentham has built its reputation as a trusted provider of innovative litigation funding solutions and has established an increasingly diverse portfolio of litigation funding assets.
IMF Bentham has a highly experienced litigation funding team overseeing its investments. IMF Bentham has a 90% success rate over 175 completed investments and has recovered over A$1.4 billion for clients since 2001.
For further information regarding IMF Bentham and its activities, please visit www.imf.com.au or www.imf.sg.