IMF Bentham's Cheng-Yee Khong takes part in Hong Kong Arbitration Week 2018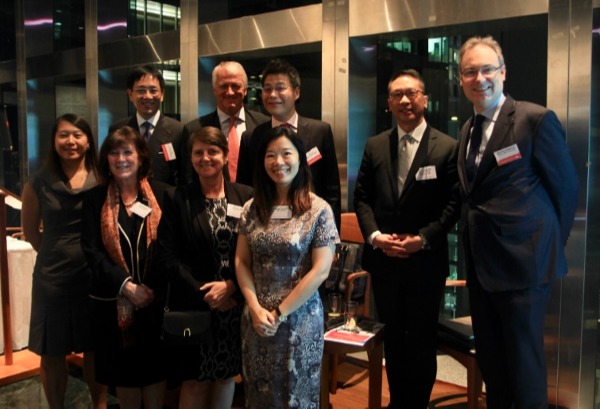 IMF Bentham Limited's Cheng-Yee Khong participated in a number of exciting events at this year's Hong Kong Arbitration Week.
Cheng-Yee, who heads IMF Bentham's Hong Kong office, was delighted to join a panel of three judges at the Arbitration Debate 2018, together with Judith Gill QC and Kim Rooney. The debate was organised by Norton Rose Fulbright and supported by the Asia Pacific Forum for International Arbitration (AFIA) and the International Chamber of Commerce Young Arbitrators Forum (ICC YAF).
The motion for this year's debate was: "This house believes arbitral institutions are one of the guardians of the galaxy and have a duty to shape the future of arbitration", which was partly inspired by a speech given by the Chief Justice of Singapore, Sundaresh Menon SC, in a keynote address at the SIAC Congress earlier this year. Debaters Mark Lloyd-Williams, Andrew Battisson, KC Lye and Rimsky Yuen SC delivered light-hearted but stimulating arguments on the topic, inspired at times by the main characters in the movie "Guardians of the Galaxy". Votes were taken before and after the debate, with the audience firmly in favour of the proposition on both occasions.
Cheng-Yee also spoke at a MARC1 seminar titled "The Rising Commercial and Investment Interface Between Africa and Asia: Challenges and Opportunities", hosted by CMS Hasche Sigle. The panelists discussed challenges in arbitration between African and Asian parties and maximising protection of investments from Asia into Africa through efficient arbitration. Cheng-Yee dealt with legal and cultural challenges through the lens of a third-party funder in Asia.
Finally, to top off a busy week, Cheng-Yee also hosted a table at the Arbitration Charity Ball, which raised some HKD$1.7 million for charities Mother's Choice and Help for Domestic Workers, and was part of the winning team of young arbitration practitioners at the HK45 pub quiz, captained by Neil Kaplan QC!
---
1. MARC is the Mauritius Chamber of Commerce and Industry Arbitration and Mediation Center.