Bentham IMF expands investment team following launch of a new US Fund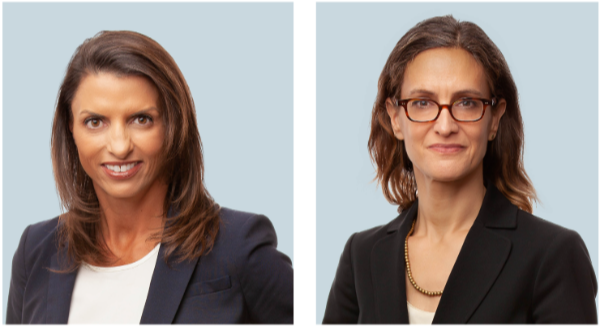 Bentham IMF is acting quickly to increase the volume and scope of litigation investment opportunities we assess following our launch of a new fund. We have recruited two experienced litigators to join our team of investment managers responsible for sourcing and evaluating commercial litigation matters that meet our investment criteria.
Daniela Raz, former General Counsel and Chief Operating Officer for LightRay Companies, a distressed asset investor, and Fiona Chaney, a former trial lawyer from a Los Angeles-based litigation firm, join Bentham's New York and Los Angeles offices, respectively.
As a former General Counsel and a litigator who practiced for 15 years with litigation-only firm Kasowitz Benson Torres LLP, Daniela is well-equipped to assess investment opportunities and advise our clients with practical business judgment and an understanding of the nuanced factors companies weigh when making decisions involving risk. Her addition to the team bolsters our ability to execute on a strategy of becoming a leading capital provider to companies seeking to put their meritorious litigation claims to work as assets. She has the knowledge and perspective to collaborate with general counsel, c-suite executives and board members on strategies for financing the pursuit of such claims. Additionally, her experience handling a wide variety of complex litigation claims at Kasowitz, where she primarily represented plaintiffs in a wide range of complex commercial matters, will make her an asset for Bentham in the evaluation of commercial litigation claims.
Fiona Chaney's trial skills, gained over 15 years spent focusing primarily on insurance coverage litigation practicing at large law firms, and, most recently, at a Los Angeles-based litigation boutique, enhance Bentham's capabilities in evaluating opportunities to invest in insurance subrogation and other complex litigation matters. Fiona is particularly experienced in representing clients in the entertainment and sports industries – sectors where Bentham sees ample opportunity to grow relationships with firms and companies pursuing commercial claims. She has also handled white collar and government investigation matters. Fiona also has experience in IP litigation and patent licensing programs.
Daniela and Fiona possess impressive credentials. Daniela clerked for the Honorable I. Leo Glasser of the United States District Court for the Eastern District of New York and was a Marvin M. Karpatkin fellow at the American Civil Liberties Union. She earned her J.D. from UC Berkeley's School of Law and her B.A., magna cum laude, from Harvard College. She is admitted to practice law in New York and California.
Fiona is an editor and co-author of the New Appleman Sports and Entertainment Insurance Law & Practice Guide (LexisNexis, 2014). She earned her J.D. from Loyola Law School where she was a member of the Order of the Coif. She received her B.A. in Political Science from the University of San Diego.
Please visit our press release about this news for additional information about how these recent hires add strength to our team.
Disclaimer

Nothing herein should be construed as an offer to buy or sell, nor a solicitation of an offer to buy or sell, any security or other financial instrument, or to invest assets in any account managed or advised by Bentham IMF or its affiliates.