Fact or fiction: litigation finance myths dispelled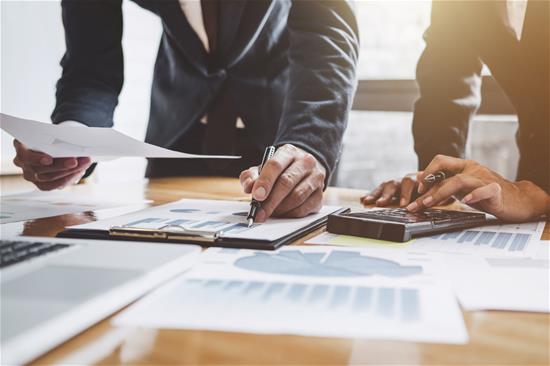 Litigation finance has grown rapidly in recent years, as lawyers and litigants have increasingly embraced it as a critical tool to help them bring and sustain meritorious claims. Like any rapidly expanding industry, there are a few misconceptions about the way it works.
To help you sort fact from fiction, we've tackled five common misunderstandings about litigation funding. So let's start myth-busting!
Myth: litigation funders control your case.
Reputable funders like Bentham IMF exercise no control over litigation strategy after they make an investment. As we've noted before, litigation funding is a financial transaction—it provides critical dollars to claimants, firms, or companies to allow them to pursue meritorious cases and ensure a smooth cash flow for litigation expenses. The funder receives a return on its investment solely from the proceeds of a successful verdict or settlement. While the funder may be entitled to status updates on a case—i.e., its investment—it cannot dictate how the case is conducted.
Myth: litigation funding triggers frivolous litigation.
unders invest only in those claims that have a strong likelihood of producing a significant return on their investments. They are highly selective about the cases they finance and conduct extensive due diligence to ensure cases are meritorious and have a significant chance of success. In other words, they are selecting worthy cases that could and should be given their day in court. While a few legal commentators initially suggested that funding might trigger a tsunami of plaintiff's litigation against Corporate America, that hasn't been the case. In fact, large companies increasingly use litigation finance to help trim their legal spend, provide budget certainty, reduce risk, and better align the interests of outside counsel with those of the company.
Myth: litigation financing is too expensive.
Litigation funders like Bentham seek a risk-adjusted return on their investment. By and large, litigation finance investments are considered higher-risk, in part because litigation funding is non-recourse. The funder receives a return on its investment only in the event of a successful judgment or settlement. If the case is unsuccessful, the funder receives nothing. Couple that with the fact that litigation in general is inherently unpredictable, and it becomes clear why the negotiated returns differ from those of a full recourse loan.
Myth: funding puts privileged information at risk.
At Bentham, we make clear to parties and lawyers considering funding that they should not share pure attorney-client privileged information with us. It's critical to us, in fact, that any information shared between the funder and a client remains confidential. We typically enter into a written non-disclosure agreement before substantive discussions about a potential funding arrangement occur. Because of key differences between the scope of protections for the attorney-client privilege versus the attorney work product privilege, we help ensure that any attorney work product that is shared with us remains protected from disclosure.
In the end, myths like the ones listed above might dissuade parties from seeking financing for litigation and, thus, litigants end up sacrificing the best results on their claims because of a lack of resources. This doesn't need to be the case as we're here to help.
For more information about financing, please contact us and consider perusing our multi-part series from last year which explains in greater detail the facts surrounding case financing.