Northern District of California rejects discovery of litigation funder identity on relevance grounds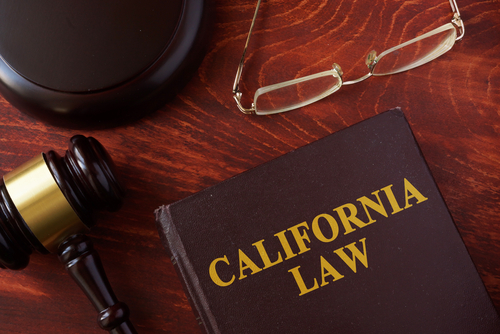 Last week, the U.S. District Court for the Northern District of California denied as irrelevant defendant Micron Technology's demand that plaintiff MLC Intellectual Property disclose the identity of any third party funder backing MLC's patent infringement lawsuit. MLC Intellectual Property LLC v. Micron Technology, Inc., No. 14-cv-03657, 2019 WL 118595 (N.D.Cal. Jan. 7, 2019). This result is not surprising. Judge Susan Illston simply confirmed what essentially every court considering this issue has already concluded: absent a specific showing of relevance, litigation funding arrangements should not be disclosed. This decision adds to the growing list of precedent rejecting attempts to delve into the identity of litigation funders, the substance of their arrangements and their communications with claimants.
In discovery, Micron asked MLC to identify any third-parties funding the litigation. MLC objected on relevance and privilege grounds. Micron moved to compel MLC's response, arguing that the discovery was relevant to uncover possible bias issues of jury members relating to MLC's non-party witnesses. Among other things, MLC responded that it had already identified persons and entities having a financial interest in the controversy under Civil Local Rule 3-15, and that neither the federal nor the local rules required the disclosure of litigation funding arrangements under the circumstances.
Judge Illston denied Micron's motion, holding that the discovery was irrelevant, and that MLC had complied with the local rules. She found that "Micron's assertions of potential bias and conflicts of interest are speculative" because MLC confirmed that the non-party witnesses were not funding the litigation, and if the case were to proceed to trial, the court could "question potential jurors in camera regarding relationships to third party funders and potential conflicts of interest."
This opinion is noteworthy given another recent encounter Judge Illston had with litigation funding in Gbarabe v. Chevron Corp., Case No. 14-cv-00173, 2016 WL 41548449 (Aug. 5, 2016). There, Judge Illston compelled disclosure of an unredacted version of a litigation funder's agreement with a law firm aspiring to serve as class counsel. The firm in Gbarabe conceded relevance because the firm's financial resources were squarely at issue with respect to the "adequacy of counsel" requirement for class certification and—somewhat inexplicably—did not assert any privileges. The Court was unpersuaded by the firm's lone remaining argument for nondisclosure: that it would breach the agreement's rather feeble confidentiality provision. Given Gbarabe's unique circumstances, it is unremarkable that Judge Illston permitted disclosure there (relevance conceded), while rejecting it in Micron (relevance not established).
In practice, funding arrangements are rarely relevant to the claims and defenses of the underlying litigation. A long line of federal court decisions, including elsewhere in the Ninth Circuit, has recognized this fact. See, e.g., Miller UK Ltd. v. Caterpillar, Inc., 17 F. Supp. 3d 711 (N.D. Ill. 2014) and its progeny; see also VHT, Inc. v. Zillow Group, Inc., No. C15-1096JLR, 2016 WL 7077235 (W.D. Wash. Sept. 8, 2016). Yet this opinion is an important piece of jurisprudence in this area: despite earlier rulings touching on relevance in the context of funding arrangements, it is the first published decision in the Northern District of California directly weighing in on this issue. Compare Telesocial Inc. v. Orange S.A., No. 3:14-cv-03985 (N.D. Cal. Sept. 30, 2016) (denying, in minute order, defendant's motion to compel production of documents and communications between plaintiff and litigation funder); Space Data Corp. v. Google LLC, No. 16-cv-02360, 2018 WL 3054797 (N.D. Cal. June 11, 2018) (denying defendant's motion to compel production of documents and communications about potential litigation funding).
In a perfect world, the parade of decisions rejecting discovery forays into litigation funding would serve as a deterrent to the adversaries of financed litigants. Unfortunately, these efforts will almost surely continue—albeit with similarly favorable outcomes for litigation funders and their counterparties.
Click to read Bentham IMF's opinion piece on this topic, Courts Are Getting It Right On Litigation Funding Discovery, published by Law360.