Winning the beauty contest: an experienced funder can help law firms win client confidence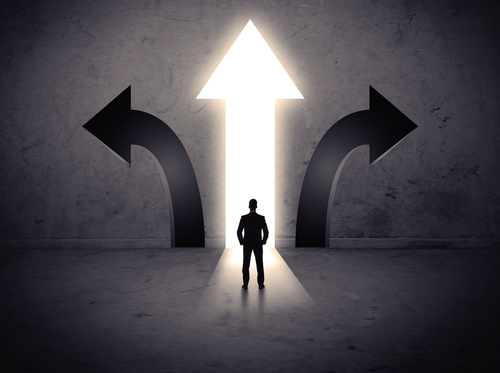 Litigation finance can serve as a powerful tool for law firms seeking to attract new clients or win plaintiff-side work from existing clients. Incorporating funding as an option in pitches submitted to secure work affords significant advantage to law firms. Among other benefits, funding helps clients reduce litigation risk, afford their top-choice law firm and improve their balance sheet. When law firms introduce it as an option for affording litigation, they distinguish themselves as forward-thinking not just about litigation strategy, but also budget management.
Firms provide even more value when they've already done the work of forging relationships with reputable funders and can recommend the ones appropriate to consider for the case they're pitching to handle. All funders are not alike. It's important for law firms to understand how their clients benefit when they work with a reputable funder like Bentham, which has a proven track record of success. In so doing, they can help their clients gain access to a financing partner that will perform expert analysis of their case, consider it for funding up to an amount likely to yield fair returns for all parties to the deal, and engage in an efficient and fair diligence and negotiation process.
The quality of the funder can make a difference for firms and their corporate clients in the following ways:
Maximizing revenue. Bentham is staffed with a team of litigation experts who have decades of experience evaluating the merits of claims and their potential recoveries. That expertise gives them the ability to evaluate litigation to determine which claims have a high probability of obtaining successful recoveries — thereby helping the firm and corporate client maximize their revenues.
Testing the merits. When determining whether to fund an investment, Bentham conducts extensive due diligence into the merits and potential outcomes of a case. For a client and its attorneys, this can be a highly valuable resource because a green-light from Bentham's team can signal the strength of the claim or litigation strategy.
Retaining control. During the course of a case, Bentham essentially acts as a silent partner. While we may receive updates about the progress of a case, we do not dictate legal strategy nor do we control the terms of a settlement.

As previously explained here, litigation funders can serve as a strategic sounding board for the attorneys and claimants they finance. Advice is one of the benefits of using an experienced litigation funder. Funders can serve as a resource for a litigator who needs an objective view.

Allison Chock notes that funders also serve as an added resource and a benefit. "Those who have used us in this way appreciate the unemotional view of their case we can bring from the 30,000-foot level. We're less involved in the day-to-day of a case and can provide an objective point of view." San Francisco based Investment Manager Matt Harrison concurs and stresses that the advice is optional for those who have received funding.
Sensible terms. Our terms are designed to provide Bentham with a fair return on its investment and to leave the attorneys and client an opportunity to share in the upside of a large recovery as well. From the client perspective, this can help incentivize their attorneys to seek the maximum potential recovery in a case.
Selectivity. As we previously noted, Bentham conducts extensive diligence into the merits of claims, and as such, we are highly selective about cases that get funded. While our investment does not mean that success is guaranteed, it does signal that our team believes the claim has a significant chance of a successful recovery — a comforting stamp of approval for a firm and its client from a company in the business of evaluating and betting on the strength of claims.
Ethical standards. Bentham has established internal, ethical standards for its team and in so doing, has developed an industry-leading reputation for adhering to its Code of Best Practices. Our investment managers and legal counsel are often called upon to speak at legal conferences and on panels about ethical concerns involved with using litigation funding.
In recent years, the number of funders has proliferated. From our perspective, this growth is a positive development that has helped increase access to justice. Nevertheless, firms should be selective in their funder identification and evaluation process. A reputable, well-capitalized, experienced and successful funder can help them minimize risk – and instill confidence in potential clients.