Preparing for the storm: unleashing recession-proof assets and shoring up liquidity with litigation finance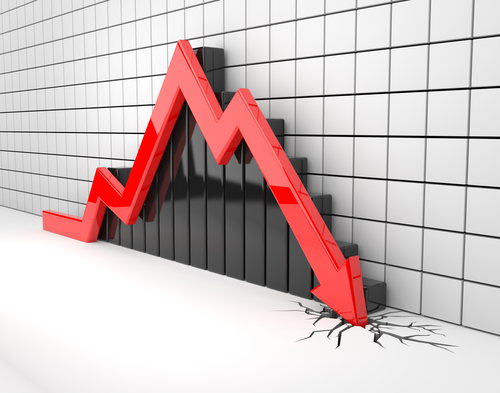 By: Ken Epstein and Amy Geise
If the Great Recession of a decade ago taught us anything, it's that the economy can deteriorate far faster than even the experts may expect. Recall, for instance, how quickly conditions went from merely recessionary to near-fiscal Armageddon in the few days following the collapse of Lehman Brothers in September 2008.
While another recession may not be imminent, analysts inside and
outside
the government both say that the U.S. economy will slow in the year ahead. They point to recent market volatility, the expiration of federal stimulus efforts, rising interest rates, and increasing business uncertainty as factors that may curtail growth. Accordingly, now is the time for companies and law firms to take prudent steps to prepare for the next downturn. This means undertaking efforts to reduce operational expenses, shore up liquidity, and de-risk critical assets.
Litigation finance can help organizations meet these objectives by providing non-recourse funding that helps shoulder the cost of litigation and turns contingent assets (i.e., valuable legal claims) into hard assets. Bentham IMF, which opened its first U.S. office in 2011, routinely enables these goals by helping enterprises unlock the hidden value of their claims.
For law firms, preparing for a recession means embracing alternative fee arrangements and other client accommodations to remain competitive in the face of reduced deal flow. Prudent firms focus on maximizing attorney utilization, even if at reduced rates, to minimize disruptions to the firm as a whole. Again, litigation funding is available to assist law firms in adopting these practices. Funding provides firms with immediate capital—which can be used to pay attorney salaries, fund case expenses, or cover other overhead—in exchange for an interest in a portfolio of the firm's contingency cases.
How it Works: Converting Contingent Litigation Assets into Concrete Ones
Litigation funders like Bentham provide financing to litigants and law firms with an interest in large, high worth commercial claims. Bentham's capital can help companies pay legal fees and costs associated with litigation, thereby reducing the risk and expense variability traditionally associated with bringing a lawsuit.
Funding is a particularly useful resource for in-house legal departments that leave valuable litigation claims on the table in response to organizational pressure to reduce spending. This frequent aversion to litigation is exacerbated by the fact that companies are unable to account for their potential litigation recoveries as an asset for accounting purposes, but are obligated to reflect the litigation costs on a current basis. As recent data from a report on litigation trends shows, more than two-thirds of organizations forgo litigation claims because of their accounting impact, and nearly 60 percent of organizations report having uncollected recoveries or judgments valued at more than $10 million.
Funding can remove the barriers that are preventing these businesses from pursuing valuable legal claims. By assuming responsibility for the costs, the funder helps improve liquidity by reducing the company's legal expenses.
Funding can be used on a single-case basis or to finance entire portfolios of litigation. A diverse and well-selected portfolio can help companies and law firms better control costs and disperse litigation risk. Funding also allows a company to hire the best possible counsel for its matters, thus increasing the likelihood of the most appropriate recovery. Additionally, Bentham's financing is non-recourse, which means we only receive a return if a case is successful. Since it is non-recourse and repayment is contingent upon a successful result in the case(s), no corresponding liability is created on the balance sheet as a result of obtaining the financing.
Moreover, the benefits of litigation funding can extend well beyond the boundaries of the cases being funded. Funding can provide a new source of working capital for a business, thereby freeing up the organization's resources to focus on its core business purposes. This kind of financing can be a lifeline to companies when the economy slows, credit tightens, and traditional sources of capital become scarce or more difficult to obtain.
For finance teams, a funding relationship provides a company greater predictability in the budgeting process. A funder pays the variable costs of litigation instead of the company, thus improving the company's ability to accurately budget for material costs, decreasing earnings volatility and allowing management to make more informed choices about the business.
Partnering with a funder also enables businesses to send a signal to the marketplace that they will defend their legal rights through litigation when necessary. Such a position of strength can be particularly critical when the economy is weak.
Leveraging our Experience
Companies and law firms exploring litigation financing should carefully consider the reputation and experience of the various funders that occupy today's market. Choosing a well-regarded commercial litigation financier like Bentham—the world's oldest and most experienced funder—helps guarantee that the promised funds will remain immediately accessible throughout the funding relationship. Choosing a publicly-traded funder like Bentham also guarantees transparency, which is often comforting to a company's board and/or management. Finally, an experienced partner is more likely to be understanding if unexpected complications arise in a case, which is important in the often-unpredictable landscape of litigation.
Bentham's U.S. team is comprised of litigation experts who are adept at evaluating the potential success and monetary value of a case. Thus, our team can offer strategic advice and litigation management assistance without adding to a company's case management costs. They can also offer exceptional insight that helps companies assess whether to pursue potential litigation claims in the first place. Simply put: Bentham will not provide funding for a case unless our team has confidence that it is highly valuable and likely to succeed. That said, Bentham never assumes control over litigation. Once a contract for financing is signed, decisions about case matters are made by the claimant and counsel.
Contact us to learn more about how Bentham can help your company or law firm.