A guide to negotiating fair deal terms with a litigation funder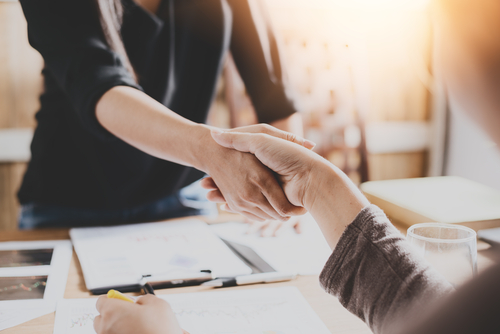 A lurking concern among claimants seeking litigation funding is that funders are opportunistic enough to force them into an unfair bargain.1 To be sure, the rising popularity of litigation funding as a financing alternative means that new funders are entering the market every day, many of which lack an established track record or reputation for fairness. Claimants should exercise caution in seeking out litigation funding, paying particular attention to the funder's track record of success, source and availability of capital, and history of disputes (if any) with claimants or their attorneys.
Not only does Bentham have one of the longest track records in the industry—it was first founded in Australia in 2001 before opening in the United States—but it is, and always has been, strongly committed to fairness. We tout fairness as one of our core principles not just because it's the right thing to do, but because it's good for our own fast-growing U.S. business and for the still-developing litigation funding industry. Bentham is in this business for the long-term. As such, our reputation is paramount, and our business depends on long-lasting partnerships with lawyers and their clients.
Moreover, as the industry grows, courts, legislatures, and regulators continue to grapple with important questions about the operation of litigation funding. It's important to us to demonstrate that funding arrangements that are fair for everyone, and that add real value to the legal system, can work. We believe that setting the industry example for responsible funding practices is a good investment in our own long-term future.
What does fairness mean in practice? Bentham has long maintained that every litigation funding deal should provide a healthy return to all parties involved, including the funder, lawyers, and (of course) the claimant. For this reason, Bentham aims to provide the claimant its own substantial return from a trial win or settlement after paying out the lawyers' contingency fee and our own principal and return. To accomplish this, we look for a significant amount of realistic expected damages that far exceed the requested funding amount. Claimants should always model returns whenever a funder proposes terms to determine what the net "take" will be in a variety of litigation outcomes.
Despite our attempt to maintain fairness in each funding deal, litigation is risky and unpredictable and as such, we cannot accurately predict the outcome of every case nor guarantee any result. While unfavorable resolutions are unexpected, they do happen and in the event this occurs, this may result in a claimant not receiving the lion's share of the litigation proceeds. However, we do our best during our due diligence process to vet and structure the transaction so that all parties involved receive a satisfactory return, as this result creates happy clients and a sustainable business model.
Our due diligence process requires an exclusivity period of 30 days to enable us to adequately conduct an analysis on the investment, but only after a claimant has accepted a non-binding term sheet. Exclusivity is necessary during Bentham's due diligence stage to protect Bentham's own investment of time and effort in underwriting the investment. Some funders, by contrast, ask claimants for exclusivity before they will even discuss a potential funding—an effective, but arguably unfair, way of preventing claimants from talking to other funders. Other funders may require a "break fee" to be paid by the claimant if it chooses to go another direction (whether with another funder or choosing to self-fund, for instance). While a break fee may be another commercially reasonable approach, Bentham believes that requiring exclusivity for a reasonably short period of time is the most fair approach—both for claimants and for Bentham.
Finally, Bentham does not control litigation strategy or settlement decisions. While most funders will require claimants to provide routine updates on litigation (we refer to this as our "light touch" monitoring process) and to grant the funder some reasonable approval rights over substitution of counsel, the funder should not be directing the course of litigation. However, a good funder/claimant/litigation counsel relationship is one in which the funder provides more than just money, but also litigation expertise, when appropriate. But offers of expertise and attempts to exert control over strategy are two very different things. Claimants seeking funding should be wary of funders that try to insert provisions granting the funder control over strategic decisions. Not only would this be unfair to the claimant, but it would raise ethical issues concerning claimant's counsel's ability to maintain independence of professional judgment.
In every instance, claimants should look not just for a "good deal," but a solid long-term relationship built on trust. Litigation is rarely quick. From the day funding is secured until the day the litigation ends, funders and claimants will need to work together and maintain open lines of communication. Ideally, everyone's interests are aligned, and moves that are good for one are good for all. Claimants seeking litigation funding would be wise to focus their search on funders with an established reputation for fairness like Bentham.
Should you have an interest in obtaining financing for a case, please contact us for a consultation.
---
See, e.g., the speculative critique advanced by at least one academic that "plaintiffs can be exploited relatively easily." Tom Snee, Iowa Now, "Law professor's website scrutinizes litigation funding," Jan. 14, 2013, available at https://now.uiowa.edu/2013/01/law-professors-website-scrutinizes-litigation-funding.