IP litigation veteran discusses how corporate IP practitioners and claimants can benefit from the use of litigation finance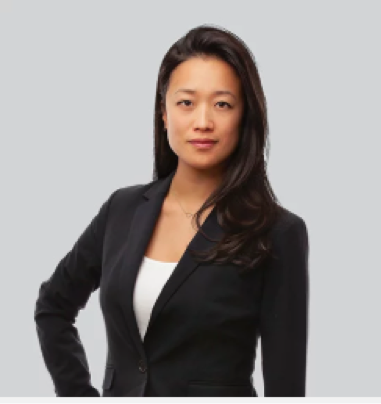 For claimants, a high-stakes IP battle often means multiple defendants, parallel proceedings, complex appeals, and years of litigation.
"You have to be patient and in it for the long haul, because recoveries can take a very long time," says Sarah Tsou, one of the newest additions to the Bentham IMF team. Tsou, who joined Bentham in January, brings with her years of IP litigation expertise which will be useful in her role as an Investment Manager and Legal Counsel. "It's the reason so many valuable IP claims are abandoned or not even initiated—and I hate to see that happen."
Tsou is now helping companies and their outside counsel use litigation finance to provide the resources necessary to mount meritorious cases and withstand the lengthy and costly delays to recovery often associated with IP and other commercial litigation.
"Companies put a tremendous amount of time and resources into developing their IP portfolios," Tsou says. "No one really wants to get into expensive litigation unless they need to do so. But it's important for companies to know what tools are available to enable them to enforce their IP against infringers. Funding can help by providing working capital and the resources necessary to enable companies to enforce their IP while maintaining their budgets."
A veteran IP litigator and former partner at Kirkland & Ellis LLP, Tsou has extensive experience advising clients on the value of their IP assets and helping to steer them through all stages of complex IP litigation. She has advised a range of corporate clients from startups to Fortune 100 companies on their most important IP litigations, including bet-the-company disputes.
Tsou's experience has taught her that "IP is an asset often unrealized by companies, for instance when their budgetary realities don't allow them to move forward on enforcement even when they know they could obtain significant monetary and competitive value by doing so," she says.
Litigation finance offers a means of funding IP enforcement and provides cost relief in a way that helps companies mitigate financial risk. Bentham's funding is non-recourse. It collects a return on its investment only in the event of a successful settlement or judgment. Funding allows companies to reduce their litigation spend and hire the best possible counsel for their cases. "Many companies have longstanding relationships with their trusted outside law firms, and it's important for them to be able to work with experienced IP litigators," Tsou says. "Complex IP litigation is not something that just anyone can come in and do."
Without funding, a company may seek alternative fee arrangements with outside counsel to pursue its IP claims. Yet, many of the most qualified counsel may not be able to accept the kind of contingency arrangement that would allow the case to be financially viable for the company. "Funding can bridge that gap," Tsou says. "And it can help mitigate risk for those law firms by ensuring that a substantial portion of their fees will be paid."
Tsou joined Kirkland as an associate in 2006 and developed her trial skills early on. And, throughout her career, because her teams were often called in at significant turning points in major cases, she gained invaluable insight on how to quickly and efficiently evaluate matters. She also helped clients develop global strategies for their IP and litigation assets and advised them on the claims they should pursue.
"I was lucky enough to be a part of a practice known for taking cases to the mat," Tsou says. "This gave me a real roadmap for the factors that drive successful resolutions and what risks to expect at each stage."
Those skills are a "natural fit" with litigation funding, she says. As an Investment Manager and Legal Counsel, she is helping to identify cases that are meritorious and that will provide the greatest return on investment. "I've always wanted to get involved in as many cases as possible, and there are limitations on that when you're practicing at a law firm," Tsou says. "With funding, I can get right to the merits on a large variety of cases, and that's very exciting to me."
For more information about Bentham IMF's intellectual property funding, please click here, or contact Sarah for a consultation.