New role for retired Supreme Court Judge who sits on IMF Bentham's Investment Committee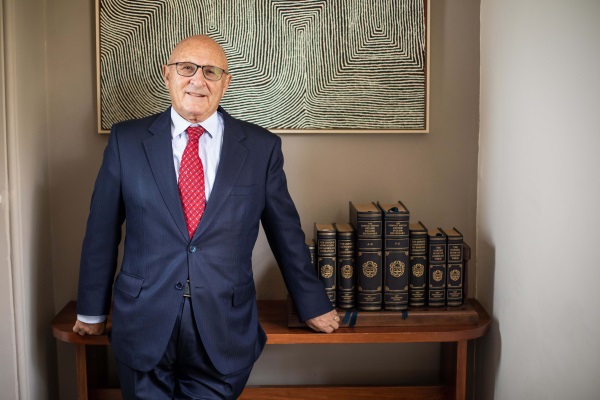 One of the factors that sets IMF Bentham Limited apart in the dispute funding industry is its investment committees which include retired judges and industry founders. Their expertise in investment decisions has produced a 90% success rate over 17 years.
Since 2016, IMF Bentham's Australian investment committee has included retired Supreme Court Judge Honourable John Sulan QC. Mr Sulan has had a distinguished career over five decades, including as a Crown Prosecutor both locally and overseas, as South Australia's first Commissioner for Corporate Affairs and as a Justice of the Supreme Court of South Australia for 13 years.
IMF Bentham congratulates Mr Sulan on his recent appointment as South Australia's Reviewer of the Independent Commission Against Corruption (ICAC). This role provides independent oversight of the ICAC and the Office for Public Integrity, reporting to the South Australian Attorney-General and Parliament's Crime and Public Integrity Policy Committee.
In a recent interview for The Australian Legal Review, Mr Sulan said dispute funders' financial backing for plaintiffs is akin to insurers' support for corporate defendants:
"You get plaintiffs who have genuine cases who cannot afford to run them. So IMF steps in as the plaintiffs' insurer and puts people on an equal footing. That is one role.
The other role is that certain companies don't want to be tied up with litigation, so they are prepared to engage a litigation funder to fund and administer a case for them so they can get on with their business."