IMF Bentham and Boies Schiller Flexner announce US$30 million to fund Vietnam-related arbitration and litigation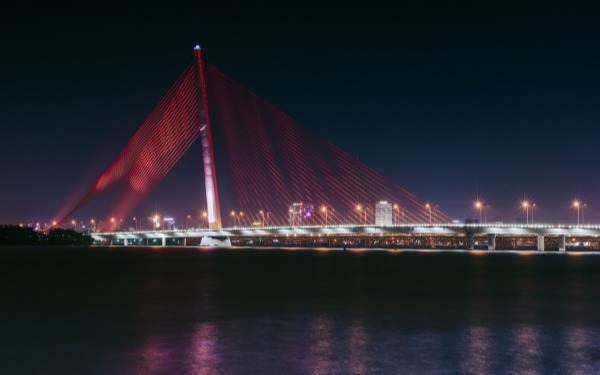 Global dispute funder, IMF Bentham Limited, and Boies Schiller Flexner LLP (BSF), one of the leading litigation and arbitration firms in the world, have announced their agreement to provide up to US$30 million to fund international arbitrations globally or litigation in the US or UK for Vietnam-related cases. This is the first country-specific litigation funding deal for IMF Bentham in Asia.
Why Vietnam?
Vietnam is on the rise. Forbes stated that Vietnam "is poised to become Asia's next economic tiger," like South Korea, Taiwan, Hong Kong and Singapore before it. In 2017, PricewaterhouseCoopers predicted that Vietnam would have the world's fastest-growing economy, and would eventually become the 20th largest economy in the world. The country, with a young population approaching 100 million, has recently entered into several major free trade agreements, notably the Comprehensive and Progressive Agreement for Trans-Pacific Partnership (CPTPP), also known as TPP-11, and the EU-Vietnam Free Trade Agreement (EVFTA). These agreements are expected to come into effect in 2019 and substantially increase the country's exports, as well as foreign direct investments.
While the US is not a party to these agreements, it has continued to ramp up investments in Vietnam. In fact, the US-ASEAN Business Council, an influential trade organization, predicted last month that the US will become the number one foreign investor in Vietnam within two or three years. In short, Vietnam has become one of the hottest investment destinations in the world. In fact, even the Formula 1 race is coming to Hanoi in 2020!
Addressing a real need by foreign and local businesses in Vietnam
When trade increases, the number of trade disputes increase as well. In an emerging economy such as Vietnam, where investments in a particular project (real estate, construction, energy, infrastructure or otherwise) often exceed the billion-dollar mark, disputes between contracting parties can be protracted with very significant amounts of money at issue. The disputes typically involve complex multi-national parties and multi-jurisdictional proceedings. A party contemplating litigation to protect its rights—even if it has strong and high-value claims—often hits the pause button due to the prohibitive legal costs that would entail. The litigation option becomes even less attractive if you add to the mix the difficulty in finding capable counsel who understand the Vietnamese market, as well as the uncertainty of litigating and trying to enforce in a foreign venue. Not anymore.
The IMF Bentham-BSF Vietnam arrangement is designed to address these concerns. The client would be represented by BSF, one of the world's leading law firms, without having to pay for it unless there is a recovery (via settlement, judgment or award). BSF is a 300-lawyer dispute resolution firm based in the US and UK. It has successfully handled some of the most complex and significant disputes around the globe. It is also the only major law firm with two Vietnamese-speaking partners, Luan Tran and Quyen Ta, who have extensive first-chair trial and international arbitration experience.
The legal fees and costs in a funded case will be covered by IMF Bentham, one of the leading dispute funders in the world. It is listed on the Australian Stock Exchange and has 14 offices in 6 countries, including in all major global financial centers. It has a 90% success rate in over 184 completed investments and has recovered over A$1.4 billion for clients since 2001. IMF Bentham's Chief Investment Officer (Asia), Tom Glasgow, said: "IMF Bentham and BSF have had a strong working relationship on funded matters, and our US division successfully funded a matter with Mr. Tran that resolved in 2016. Our new arrangement with BSF responds to increasing demand for legal representation in cross-border disputes involving Vietnamese parties and assets."
How does the arrangement work?
The arrangement covers any international arbitration anywhere in the world or litigation before US and UK courts involving a Vietnamese project, asset or party. Inquiries from potential clients undergo a streamlined due diligence process, and funding decisions are typically made within four weeks. This quick turnaround, a key feature of the arrangement, is due to the experience in vetting cases by IMF Bentham and BSF, as well as their long history of working together.
Once a case is accepted for funding, IMF Bentham will subsidize a portion of BSF's legal fees and 100% of the expenses (for example, expert costs). BSF and IMF Bentham do not recover any payment unless the litigation is successful and there is a recovery by the client. As such, while its interests are being represented by world-class counsel with the relevant country knowledge, the client can focus on growing its business without worrying about legal bills. The arrangement also allows the client to send a powerful signal to the marketplace that it has solid legal and financial backing to aggressively assert its contractual rights. Finally, because IMF Bentham only funds cases that have a good chance of success, this increases the credibility of the client's claims.
For more information about how the IMF Bentham-BSF Vietnam arrangement can help your business, please contact Tom Glasgow. Tom leads IMF Bentham's Asian investment activities and is responsible for assessing and managing funded cases throughout Asia, including in Vietnam. He is located in Singapore and spends significant time in Hong Kong and other Asian jurisdictions.