Bentham IMF launches the Beyond Hourly Podcast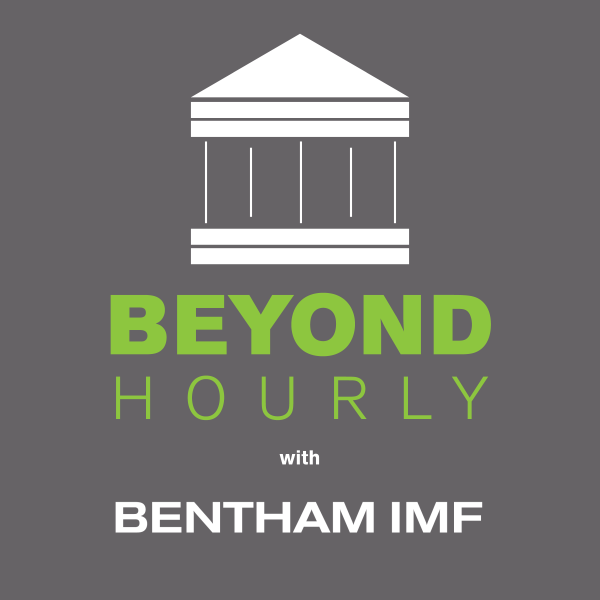 How do top litigators think about delivering value to clients? What's it like to negotiate deals with litigation funders? How does it feel to be paid a portion of your hourly rates and share in the recoveries won for clients? We explore that and more in our new podcast, Beyond Hourly, which launched this week on iTunes, Spotify and other podcast networks.
The Beyond Hourly podcast focuses on advancements in legal services that drive economic value for law firms and the clients they serve–including litigation finance. Each episode will feature an interview with a law firm partner, in-house counsel, law firm or corporate executive, litigation finance professional, or turnaround management specialist.
In our
first episode
, Bentham IMF investment manager and legal counsel, Jim Batson, talks with
Nicholas F. Kajon
, Co-Chair of Stevens & Lee LLP's Bankruptcy and Financial Restructuring Department, Co-Chair of the firm's Litigation Finance and Alternative Funding Group and a Member of its Litigation Group, about his experience negotiating multi-million-dollar agreements with litigation funders pertaining to both insolvency and other commercial litigation claims, and representing clients in funded matters.
Our
second episode
features Jim Batson chatting with Bentham's bankruptcy funding specialist, investment manager and legal counsel Ken Epstein, about the options litigation finance presents for parties with limited capital to pursue their high-value litigation claims and how it benefits trustees, receivers and debtors.
In the
third
and
fourth
episodes, Bentham IMF investment manager and legal counsel, Sarah Tsou, discusses patent litigation funding with
Steven Cherny
, a partner at Quinn Emanuel who has three decades of high-profile patent litigation under his belt, and has won some of the most important patent cases in the last decade.
New episodes of Beyond Hourly will air each month and can be accessed via our Company Insights or on
iTunes
,
Spotify
and other podcast networks. We invite listeners to leave reviews on the podcast and follow up with us at
[email protected]
regarding any feedback, ideas or insights about the topics discussed, or to request an opportunity to appear on a future episode.