Decisions, decisions—what sets a funder apart from the rest of the crowd?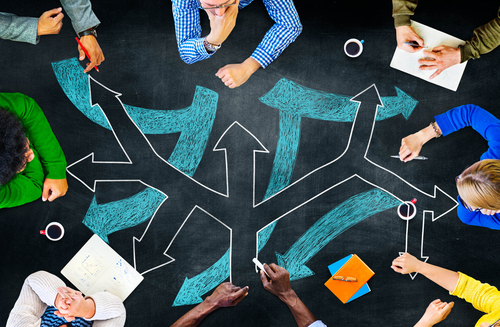 In a recent article about litigation finance,
Above the Law
posed
a critical question about the future of the funding industry: As the litigation finance space continues its rapid growth, "how can funders differentiate themselves to claimants and investors?"
Citing legal industry surveys, Above the Law noted that "some 40 percent of litigators" now have "firsthand experience working with a funder … [and] 72 percent expect to do so within the next two years." And because funding offers a category of investment not tied to turbulent capital markets, investors have been contributing capital at a rate that is driving strategic growth for established companies and allowing new funders to enter the space.
As one of the oldest and most successful litigation financing providers, we at Bentham IMF have consistently counseled claimants and investors to do their homework when establishing a relationship with a funder. Here are just a few of the critical factors we believe they should be considering as they evaluate financing companies:
A Track Record of Success. Has the litigation funder consistently invested in successful cases? Does it know how to evaluate matters to determine their potential value and chances of success? Litigation is inherently unpredictable, and reputable funders take great care to back only those matters that are well-positioned to generate a successful recovery both for themselves and, importantly, the claimant. In Bentham's case, for instance, 90% of investments yield a successful return.
Experience and reputation. Claimants and investors should carefully consider the funder's reputation in the marketplace and its experience. A well-regarded commercial litigation funder like Bentham can help guarantee that funds will remain readily accessible throughout a funding relationship. Bentham's, team is comprised of experts who have spent their careers litigating and evaluating cases.
Reliability and transparency. Can the funder deliver on its promises? Claimants should avoid funders whose financing terms look too good to be true. And both claimants and investors should do their homework about the funder's financial position. Bentham is a publicly-traded company (ASX: IMF), which provides claimants with a wealth of information about our financial health and stability. This level of transparency, we have found, is often comforting to the boards and management teams of companies seeking financing.
Ethical Standards. Most established funders in the commercial litigation finance space adhere to legal ethics standards and sound business practices. To do otherwise would ensure a short life span in the industry. But more importantly, an ethical lapse by a funder can jeopardize the cases it has financed, to the great detriment to both the claimants and counsel working with it. Bentham takes its business and legal ethical responsibilities very seriously. It has helped lead the way in building an industry that assists claimants while adhering to the highest ethical standards. And our efforts extend to our relationships with claimants. For instance, Bentham never assumes control over litigation. Though our team is happy to provide strategic litigation advice if requested, important strategy decisions—including settlement considerations—are squarely within the purview of the claimant and its counsel.
An Innovative Approach. Litigation finance companies that strive to develop new funding solutions for claimants can provide investors with far greater opportunities than funders focused on single-case investments. Funding is highly adaptable to the various needs of the claimant in each unique litigation scenario. For example, Bentham finances portfolios of litigation to mitigate risk for both companies and law firms. It has helped launch boutique law firms, and is working with corporations, investment banks, and established law firms to extend capital for meritorious litigation where needed.
In short, it is essential for law firms and claimants to conduct significant due diligence when partnering with a financing company. They should use careful judgement in evaluating the funder's track record, reputation, and financial position. In the end, those efforts should lead them to the most reliable funder—one that offers a history of success and conducts itself in a fair, transparent and highly ethical manner.
To discuss your funding needs with a funder that sets itself apart from the rest, contact us for a consultation.