IMF Bentham - executive developments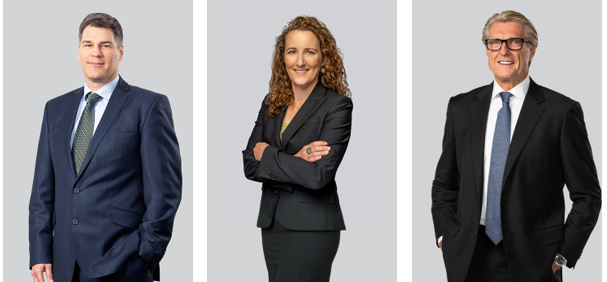 IMF Bentham is delighted to announce the following exciting leadership developments:
Clive Bowman - Global Chief Investment Officer
We are facing an increasing number of applications for funding across the world as a result of the growing market appetite for dispute finance as well as the popularity of IMF Bentham's funding solutions. As a result, we have created the role of Global Chief Investment Officer and appointed Clive Bowman to this role.
In his new role, Clive will chair our global Investment Committees who are responsible for one of the greatest differentiators of our business - our prudent case selection. Our ability to carefully assess and select strong investments from the large numbers of applications we receive has been fundamental to our exemplary success rate over our 18 year history. As our portfolio of funded cases grows world-wide, a global oversight of all investments is both prudent and will drive efficiencies. Clive will also lead the five talented Chief Investment Officers who head each of our geographic regions.
Clive joined IMF Bentham at its inception in 2001 and is well-known and highly respected in the legal and funding community across the APAC region. He has overseen the Australian and Asian teams investment portfolio for the past 4 years, and personally led some of IMF Bentham's most high profile and significant investments.
Tania Sulan - Chief Investment Officer - Australia
Tania Sulan will become Chief Investment Officer (Australia) for IMF Bentham. Over the past three years, Tania has been successfully leading the establishment and growth of our Canadian operations. She has overseen the opening of offices in Toronto and Montreal, has built a dedicated team of highly experienced professionals and grown a strong and diverse investment portfolio.
Tania recently repatriated her family back to Australia and we are delighted to welcome her back to our shores. She is already well-known to many in our Australian network, having joined IMF Bentham in 2007 and previously worked in our Sydney and Adelaide offices. Tania is based in Adelaide with a national remit. She is ideally suited to apply her domestic and international expertise to our Australian 'flagship' operations.
Shane Taylor - Director of Business Development
We also welcome Shane Taylor to our Australian team as Director of Business Development. Companies around the world are increasingly interested in dispute resolution finance as a capital and risk management strategy and Shane's focus will be developing bespoke dispute finance solutions for Australian corporates. Shane has more than 30 years' experience in corporate and investment banking, where he forged relationships and contacts throughout the corporate sector. He was most recently a Managing Director and Head of Corporate Banking Australia and New Zealand at Citi. Shane is based in the Sydney office and has an Australia-wide remit.