Litigation finance: a proactive way to source new business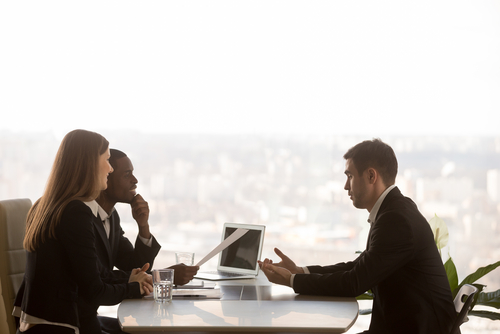 Law firms are all too familiar with the enormous C-suite and boardroom pressure that their clients in corporate legal departments face to reduce legal costs and find new sources of revenue.
What many lawyers may not realize is that they can take proactive steps to do something about it—and in the process obtain new, or more, business while forging a stronger relationship with their clients. In working with a litigation funder, outside counsel can develop a plan for alternative fee arrangements for affirmative litigation that will drive revenue for their client, trim litigation costs, and reduce risk.
For example, consider a law firm whose client, a publicly-held manufacturer, possesses an array of meritorious plaintiffs-side matters. Although the client would like to assert its rights in the marketplace and realize the revenue that a settlement or award would generate, it is hesitant to do so because it knows that its shareholders would react negatively to a sudden and substantial increase in the legal department's budget. Allocating that much capital to litigation would starve product development and hurt the bottom line.
The company's primary outside defense counsel, a large law firm, has long avoided taking on full contingency matters. Yet, partners are willing to experiment with hybrid contingencies if they can mitigate a substantial portion of their risk.
A highly reputable funding company like Bentham IMF can review the client's cases, help select a portfolio of cases that have a high probability of success, and provide financing to help cover legal fees and costs.
Benefits for client and firm
Bentham offers financing on a non-recourse basis, which means that if a case is unsuccessful, there is no obligation to repay the funds received. We fund portfolios comprised of commercial cases that have a high likelihood of achieving a successful result. Portfolios include three or more cases and funding requests must exceed $2 million. Although we provide insight about cases, we do not control the litigations. All legal decisions remain firmly in the hands of the claimant and its attorneys.
By offering to take plaintiffs-side cases on a contingency, the firm helps the law department remove legal expenses from the corporate balance sheet. Capital is left open for other corporate priorities—or to take on even more affirmative cases. And litigation is transformed from a bottom-line reducing expense to a revenue-generating asset, which could help improve a company's profitability and equity valuation.
For the law firm, funding dramatically curtails the financial risk involved in taking matters on a full contingency. Large law firm business models are typically built on a steady stream of billables from their clients, and funding helps smooth out the financial ups-and-downs involved when a firm takes multiple cases on a full contingency. With funding, firms can offer alternative fee arrangements, capture new plaintiffs-side litigation assignments, and participate in the financial upside of successful matters that yield substantial recoveries.
A modern approach
The litigation funding industry's exponential growth has caused law departments at Fortune 1000 companies to take notice. Scores of them have reached out to Bentham to inquire about how funding can help finance their offensive litigations. Savvy in-house lawyers increasingly expect outside counsel to propose creative solutions for litigation costs, which necessarily includes a discussion about litigation finance.
In its most recent
survey
of chief legal officers, Altman Weil found that many expected to increase their outside counsel spending this year. But there is a strong note of caution in the results for big law firms: Nearly a third of the CLOs surveyed said they had shifted their work during the last year to lower-priced firms, and that doing so was the "most effective cost control effort" they had undertaken.
Through litigation funding, law firms can offer a hybrid contingency approach that helps clients reduce expenses and build value – without needing to shift their business to lower-cost law firms. Likewise, law firms can enhance and expand their client relationships and increase revenues and profits—even in an age of corporate cutbacks.
To partner with Bentham to create alternative fee arrangements for your clients, contact us for a consultation.