Litigation finance: three trends shaping our industry in 2019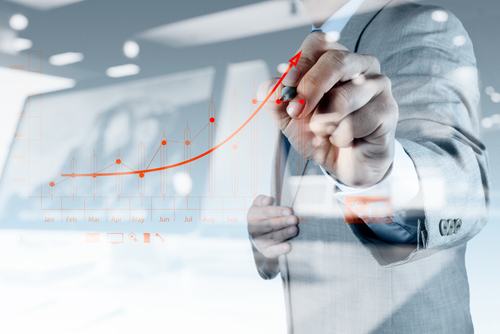 As we advance into the second half of 2019, three trends that have taken shape in recent years continue to propel growth of the litigation finance industry. We identify the trends below and discuss why they continue to matter in a sector bringing well-timed disruption to the legal services pricing model.
Greater understanding of third party financing
A recent survey of over 500 CFOs and senior finance professionals in the U.S., Canada, and the U.K. revealed that two-thirds of them were "very likely" to use litigation finance in the next two years.1 Interestingly, finance executives at companies with over $1B in revenue were even more likely than their counterparts at smaller companies to use funding. This survey also reflects what we're seeing in the marketplace: many large multinational companies now better understand how to utilize funding to reduce overall litigation risk, monetize litigation claims, and transform litigation into a cash-generating asset for the company.
More capital being raised by the industry
As market understanding and utilization of litigation finance grows, so does outside capital investment. In June, IMF Bentham announced a new $500 million fund devoted to non-U.S. litigation matters. This follows up on Bentham's launch of a new U.S.-focused $500 million fund, which was announced at the end of 2018. Considering the growth of the industry, the capital raise isn't surprising. It is also likely well-timed. A majority of economists now believe the economy will slip into a recession in the next two years, likely increasing companies' appetites for third-party financing. Investors interested in alternative asset classes are finding an attractive target in litigation finance, which is not correlated to the market and is unaffected by fluctuations in interest rates.
Additional case law develops holding funding arrangements are not discoverable and plaintiffs, not funders, are the real parties in interest to a case.
The first half of 2019 also heralded the addition of retired Judge Richard Posner to the litigation finance industry. Richard Posner is a jurist and economist who was a United States Circuit Judge of the United States Court of Appeals for the Seventh Circuit in Chicago from 1981 until 2017, and is a senior lecturer at the University of Chicago Law School. He is a leading figure in the field of law and economics, and was identified by The Journal of Legal Studies as the most cited legal scholar of the 20th century.
Judge Posner joined the industry recognizing that "Litigation finance patches an important hole for businesses with valid claims who lack the funds to hire an attorney." This sentiment was recently echoed by the US Court of Federal Claims, which recognized litigation funding agreements make it possible for smaller plaintiffs, "who otherwise would not normally survive the gauntlet of litigation, [to] assert their rights…[against] an opponent with vast resources and a legion of highly skilled attorneys at its disposal." Fastship, LLC v. U.S., No. 12-484C, dkt. no. 221 (June 27, 2019) (denying defendants' challenge that litigation funder and not plaintiff was the real party in interest).
Courts also continue to find litigation finance arrangements are simply not relevant unless they relate a specific claim or issue in the case. In Benitez v. Lopez, a recent civil rights case against the City of New York and some its employees, Magistrate Judge Sanket Bulsara denied defendants' motion to compel information and documents relating to the plaintiff's use of litigation finance. No. 17-cv-3827, 2019 WL 1578167 (E.D.N.Y. Mar. 14, 2019). Defendants argued they needed access to the funding arrangements to understand the motives at play and claimed the existence of funding was relevant to plaintiff's credibility. Judge Bulsara disagreed, writing, "In this case, the financial backing of a litigation funder is as irrelevant to credibility as the Plaintiff's personal financial wealth, credit history, or indebtedness," finding defendants' attempts were aimed at nothing more than obscuring the real issues at stake in the litigation.
Conclusion
With additional capital coming into the industry and a growing appreciation among companies and judges for how funding can be used to level the litigation playing field, we expect more positive developments to build on these current trends in 2019.
Visit our Litigation Finance Education Center to learn about the CLE seminars we offer to law firms and companies and to find our recent client podcasts, blog posts and videos.
To learn more about litigation financing and how your company can benefit from using it to unlock the value of litigation assets, contact us for a consultation.
By Priya Pai
---
Packel, Dan, "CFOs Fueling Rise of Litigation Finance, Survey Says." The American Lawyer. Jun. 27, 2019. https://www.law.com/americanlawyer/2019/06/27/cfos-fueling-rise-of-litigation-finance-survey-says/