Easing the pain of corporate cost cutting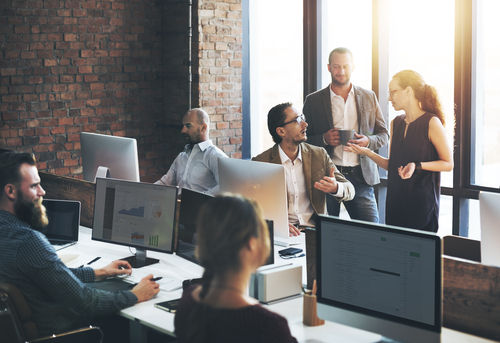 In-house legal teams and their outside counsel are under ever-greater pressure to do more with less. Consider, for instance, the results of a recent Ernst & Young survey of more than 1,000 senior legal practitioners from businesses around the globe.
An overwhelming 82 percent of companies surveyed plan to reduce their legal spend in the next 24 months. And more than half of those expect to slash their budgets by 10 percent or better. North American companies are set to make the deepest cuts, according to the survey.
Some corporate functions are adopting innovative technologies such as the use of artificial intelligence that reduce the impact of budget cuts. But two-thirds of generals counsel surveyed said legal departments have yet to reap similar benefits. And with restricted spending becoming the norm, it's unlikely they will have capital to do so soon.
Typically, budget cuts would also hamper an in-house legal team's ability to pursue litigation. Access to capital from litigation funders like Bentham IMF, however, allows corporate law departments to operate in a less restrictive environment. Funding can provide capital to pursue highly meritorious claims and allow a company to generate revenue while reducing the impact of legal expenses on the bottom line.
Doing More with Less
In essence, litigation finance equips the legal team to do more with less. It is widely acknowledged that legal departments' budgets are being cut while law firms' rates are going up. But a strong plaintiff's claim is an asset that a company can use to pay for all manner of things in a legal department—and not just the claim itself! Depending on the size of the affirmative claim and its strength, additional capital may be made available for other key functions, including for defensive litigation expenses and even general corporate projects—all without increasing the legal department's budget. Commercial litigation and arbitration funders offer non-recourse capital to pursue claims with strong merits and a high likelihood of collectability on a substantial judgment or settlement.
Litigation is not without risk, and investment by a funder does not guarantee a claim's success. It may, however, allow a law department to focus less on budget concerns and instead focus on hiring the best possible outside counsel to pursue a claim, and to weather the costly delays and tactical issues that can force early pennies-on-the-dollar settlements. Bentham was founded by experienced litigators and continues to employ a team of seasoned former trial lawyers from top firms. We assist companies in evaluating which claims ought to be pursued and which entail too much risk.
When companies pursue claims using funding, they reduce their litigation risk by investing less of their own capital into the case. And if the litigation is lost on the merits, the company is not obligated to repay the funder. Funding from Bentham is non-recourse, which means we only collect a return on our investment in the event of a successful settlement or judgment.
Risk may be reduced for both Bentham and the companies it finances by bundling several claims into litigation portfolios and providing funds to claimants across those cases. The arrangement allows Bentham to collateralize its investment across the portfolios and improves opportunities for claimants and their counsel to pursue cases and collect favorable settlements and awards.
Whether opting to pursue a single case or a portfolio of claims, a company that partners with a funder like Bentham creates the potential to achieve multiple revenue events throughout the litigation process. The company participates in the upside should a substantial contingency victory eventually occur. And up-front investment dollars from the funder may be used to fund the litigation and—because of the non-recourse nature of the funding—for legitimate business purposes that the company deems necessary.
Building a Profit Center
As alluded to above, by leveraging non-recourse financing from a funder, a legal team erases expenses from the income statement and is able to book the income from a settlement or judgment as revenue—a significant improvement for the corporate balance sheet. In traditional litigation at an earnings-driven company, costs would accrue immediately to the bottom line and any revenue for a settlement or judgment would be recorded as special income that has no impact on the company's overall profit picture.
This unfavorable accounting treatment is one of the key reasons legal departments hesitate in bringing claims, even in cases where they have a substantial chance of success. Pursuing litigation via a conventional loan is equally unappealing since a company will face restrictions on how it uses the funds. And any interest payments accrue to the bottom line as additional costs.
Litigation financing can be deployed as a company sees fit, including to promote a company's legitimate business interests and fuel tech-driven reinvention that maximizes efficiency, creates savings and drives revenues.
As EY notes in its survey: "Those businesses that change their operating model to capitalize on technological advances may well find operational efficiencies as well as cost reductions. More efficient organizations will be best placed to steal a competitive advantage, whether that's speed to market with new services or faster adaptation to new regulation."
Budget cuts do not spell futility for corporate law departments. Litigation finance can drive this kind of efficiency too–providing the resources needed to achieve results and afford technological advances without over-taxing already burdened budgets.
Conclusion
As the legal industry changes, so too are corporate legal departments. Generals counsel around the globe are being asked to trim costs and are looking for creative solutions to do more with less. Litigation funding is helping provide the answer by allowing legal departments to become profit centers while working with reduced budgets.
Visit our Company Insights to learn about the CLE seminars we offer to companies interested in learning how to work with funders and to find our recent client podcasts, blog posts and videos.
To learn more about litigation financing and how your company can benefit from using it to unlock the value of litigation assets, contact us for a consultation.
By Fiona Chaney